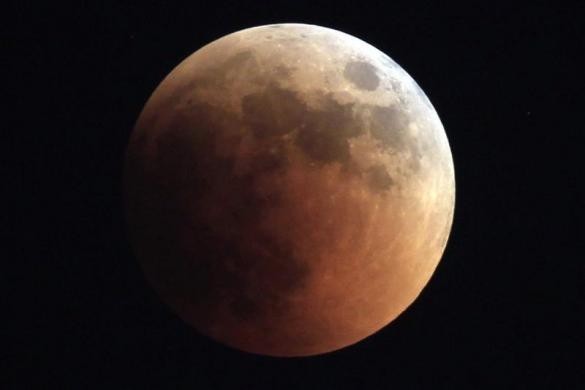 Two more eclipses are set to mark the skies in the month of May, following the pink moon phenomenon this past week.
The 25 April partial lunar eclipse will be followed by an annual solar eclipse on 11 May, Saturday (2:55am to 8:55am (IST) and on a penumbral lunar eclipse on 25 May again.
In total, this year will witness five eclipses which is considered a rare phenomenon itself.
RC Kapoor, ex-professor of Indian Institute of Astrophysics, told Daily News Analysis, "This year we have five eclipses in total. Following the triple eclipses, a double eclipse will occur on October 18 and November 3."
The eclipse on 18 October will be penumbral lunar eclipse, while the one on 3 November will be a hybrid solar eclipse.
However, Kapoor added, "Just because there are two or three eclipses in a row is nothing to be alarmed about. The orbits and positions of the Moon and the Earth with respect to the Sun can make it happen."
According to Hindu beliefs, eclipses are considered evil and with five eclipses lined up in this year alone, there has been quite a buzz among astrologers.
A similar case was seen in 2009, which marked a string of six eclipses - a rare phenomenon. That year was declared as the International Year of Astronomy.
The 25-26 April lunar eclipse lasted four hours and could be seen from 11.32 pm on Tursday till 3:43 am on Friday. The partial eclipse hid the top portion of the moon and was visible to the eyes.