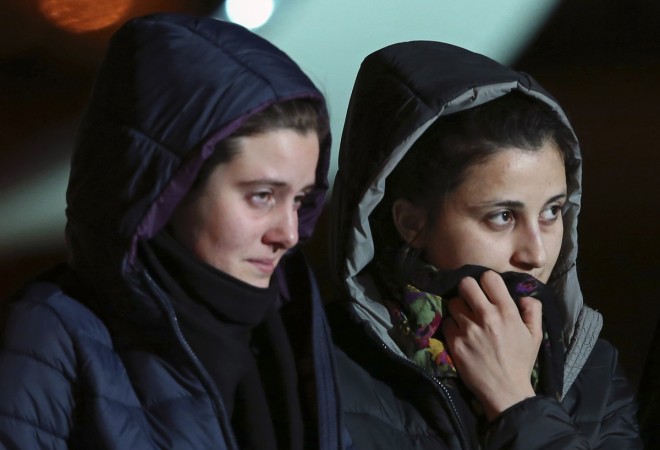 Two Italian women who were held hostage in Syria since last year were released on Thursday and have arrived in Rome.
Greta Ramelli, 20, and Vanessa Marzullo, 21, were kidnapped in Aleppo last July after they travelled there for humanitarian work. They were believed to have been held captive by the Nusra Front, an Al Qaeda affiliate, and Italy's foreign ministry has said that the two were freed after "intense work by team Italy".
Italy reportedly payed the ransom amount demanded by the jihadist group to set the women free, and BBC reported unconfirmed rumours that the ransom amount paid was as much as $15m (£9.9m).
The two women were seen in a video that surfaced last month saying that they were in danger and had urged their government to help them.
In the video, the two read a message as such -- "We are Greta Ramelli and Vanessa Marzullo/ We supplicate our government and its mediators to bring us back home before Christmas. We are in big danger and we could be killed. Our government and its mediators are responsible for our lives."