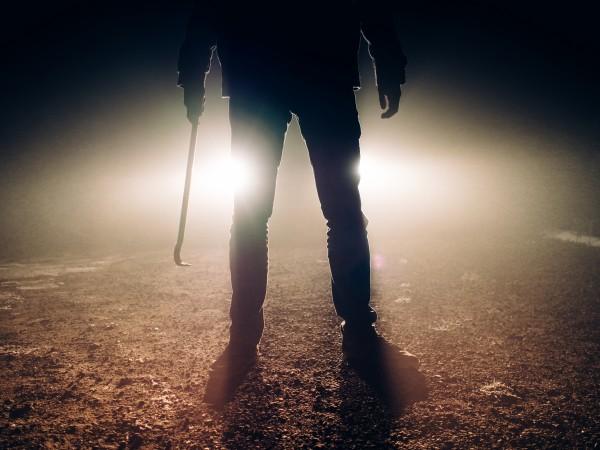 Two Hollywood actors—Daisy McCrackin of 'Halloween: Resurrection' and fellow performer Joseph Capone were kidnapped and held captive for almost three days in a terrifying ordeal. The details of the case were made public for the first time today and Los Angeles police have already grabbed three suspects.
The incident took place at Daisy's home in L.A. on May 3. According to the prosecutors, three suspects (Keith Andre Stewart, Johntae Jones and Amber Neal) entered Daisy's house by force and pistol-whipped Capone. The trio then placed black hoods on the victims head and took them to Jones' home in Compton.
The court documents also alleged that the trio stripped Capone and held him without clothes and without food in a bathtub for 30 hours—while demanding the other to pay a ransom of $10,000. Daisy was then forcefully taken to several banks to sign a cheque for $10,000. On the next day, the actress was driven back to her home, where she managed to escape and report the incident to police authorities.
The trio has been now charged with 17 criminal charges including kidnapping, assault, conspiracy, theft, mayhem and other offences. Neal was arrested at gunpoint on Monday, the entire incident—shot by a bystander—went viral on Twitter gaining more than 2.4 million views.
The bail application for Jones and Neal has been set at $1 million, while Stewart's bail plea will be $2.08 million. The pre-trial hearing is likely to be held on July 23.
This is not the first time Hollywood stars are subjected to kidnapping. Last year, reality star Kim Kardashian was held at gunpoint (before locking her in the bathroom) at her luxury apartment in Paris. Her jewelry worth more than $10 million was stolen during the attack – including a $5.5 million jewelry box and one ring worth $4 million. The star later opened up about the incident on her show 'Keeping Up With The Kardashians.'