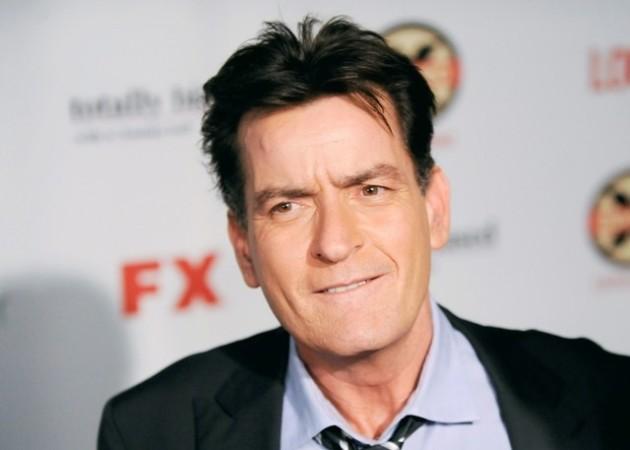 Before the finale of "Two and a Half Men" aired, Charlie Sheen announced a wish to be a part of the final episode, giving fans hope that Charlie Harper would indeed make an appearance in the final hour of the CBS show.
Sadly Sheen did not get his wish, but the finale had so many references to the actor that it was essentially an episode all about the original star of the show.
The episode kicked off by alluding to the fact that Sheen's character Charlie Harper was still alive. His crazy wife Rose was keeping him a prisoner in her basement for reportedly cheating on her during their honeymoon in Paris.
But Charlie escapes and manages to come to Walden and Alan's door, only to be killed after a piano fell on him. The camera then cuts to show creator Chuck Lorre , who grins and says, "Winning!"
While many fans of "Two and a Half" are disappointed at Charlie's death, Lorre explained why the final scene happened the way it did.
"Our idea was to have him walk up to the front door in the last scene, ring the doorbell, then turn, look directly into the camera and go off on a maniacal rant about the dangers of drug abuse. He would then explain that these dangers only applied to average people. That he was far from average. He was a ninja warrior from Mars. He was invincible. … And then we would drop a piano on him. We thought it was funny. He didn't," the creator wrote.
"Instead, he wanted us to write a heart-warming scene that would set up his return to primetime TV in a new sitcom called The Harpers starring him and Jon Cryer. We thought that was funny too."
Sadly, this explanation hasn't won over Charlie fans. A few have called out the show creator, who fought with Sheen before firing him from the show, for holding out a grudge even after four years.
"@TwoAndAHalfMen, we now know how childish and immature Chuck Lorre truly is ! "Thank you" for the finale crap. @charliesheen above all !" wrote one fan, while another added: "The final episode of Two and a Half Men came off as a childish temper tantrum directed at @charliesheen. He clearly owns Chuck Lorre's head."
Another fan wrote: "Confused about @CBS and their message tonight. Big Bang taught us to "let it go." Chuck Lorre shows us he can't. #TwoAndAHalfMenFinale."
"Way to hold a grudge for 4 years, Chuck Lorre. Stay classy.#Losing," read yet another message.