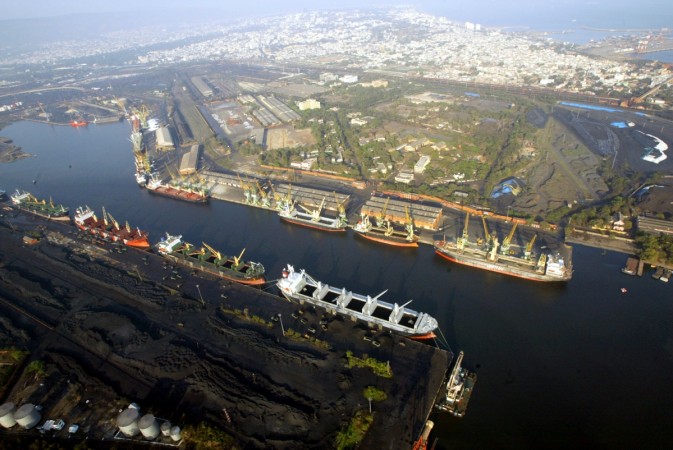 Andhra Pradesh will get two coastal economic zones at a cost of Rs 20,000 crore as part of the Central government's ambitious Sagarmala project to create 14 such zones in the country.
BookMyShow buys MastiTickets to boost presence in Andhra Pradesh, Telangana
The two zones – Srikakulam to Vijayawada and from Vijayawada to Nellore – will come under Visakhapatnam-Chennai industrial corridor.
Speaking at the Andhra Pradesh Partnership Summit, Road Transport, Highways and Shipping Minister Nitin Gadkari said that his ministry will be responsible for providing highway and rail connectivity to these zones while the state government will have to provide land, power and other infrastructure. The ministry has already set up a Port Rail Connectivity Corporation and work has started.
Gadkari said work would soon start on the 750-km long Raipur-Visakhapatnam highway at the cost of Rs 5,000 crore. The highway will connect Andhra Pradesh, Chhattisgarh, Madhya Pradesh and Maharashtra.
Meanwhile, Andhra Pradesh chief minister N Chandrababu Naidu said on Saturday that the state received investment proposals worth Rs 10.54 lakh crore from nearly 425 companies at the summit. He said the signing of 665 memorandums of understanding (MoUs) at the AP-CII Partnership Summit has the potential to provide employment to almost two million people.
Naidu added further that the state needs to grow more than 10 percent annually for the next five years at least to overcome the disadvantage of its bifurcation from Telangana. Andhra Pradesh grew 12.23 percent in the first half of the current fiscal, compared to the national average of 7.2 percent.
Additionally, Oil and Natural Gas Corp (ONGC) said on Saturday that it signed an agreement with the Andhra Pradesh government to invest Rs 78,000 crore in the Krishna Godavari basin for producing hydrocarbons.
ONGC is aggressively pursuing to put the huge gas reserves it has discovered in KG basin to production. It plans to invest about Rs 10,000 crore for exploration and production activities in onland blocks and about Rs 68,000 crore in offshore assets in the KG Basin.