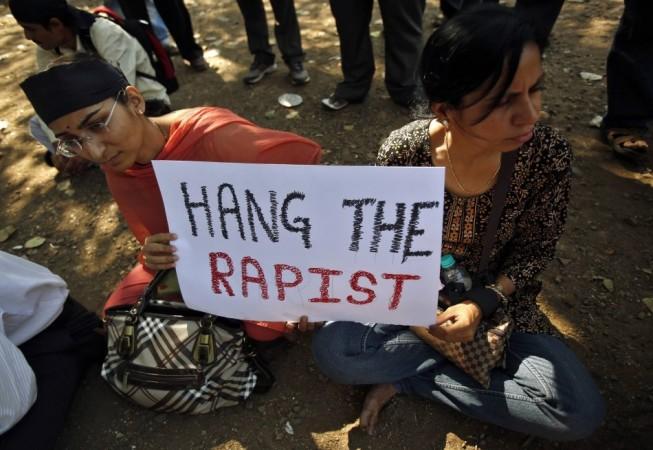 Delhi continues to maintain its distinction as India's "rape capital" in spite of nationwide protests demanding increased safety measures for women.
On Monday evening, Delhi police arrested two men for allegedly attempting to rape a 22-year-old girl whom they confined in a temple.
"Phool Chand and Chaukidar were arrested from Mandir Marg area in Central Delhi for allegedly trying to rape a 22-year-old woman," a police officer told IANS.
Both the accused were working with the woman at a construction site. The victim told the police that Phool Chand, a labourer, called her to a room in temple saying that he wanted to talk something related to the work.
"Chaukidar was already in the room. The two locked the room from inside and tried to rape me," the woman said in her complaint.
Police said that she managed to get away from the place and told her husband about the incident. The couple then approached the police.
Police have registered a case against the two accused at the Mandir Marg police station under section 376(Punishment for rape), 511 (Punishment for attempting to commit offences), 342 (punishment for wrongful confinement) and 34 (common intention) of Indian Penal Code.
The incident was reported at a time when spiritual leader Asaram Bapu made a controversial statement on the Delhi gang rape case.
While speaking to his followers at an event, Asaram said that the victim is as responsible as the accused in the case. He added that the girl should have addressed the culprits as "brothers" or chanted some prayers.
"Only 5-6 people are not the culprits. The victim daughter is as guilty as her rapists... She should have called the culprits brothers and begged before them to stop... This could have saved her dignity and life," he said.
"The accused were drunk. If the girl had chanted hymns to Goddess Saraswati and to Guru Diksha then she wouldn't have entered the bus," he added.