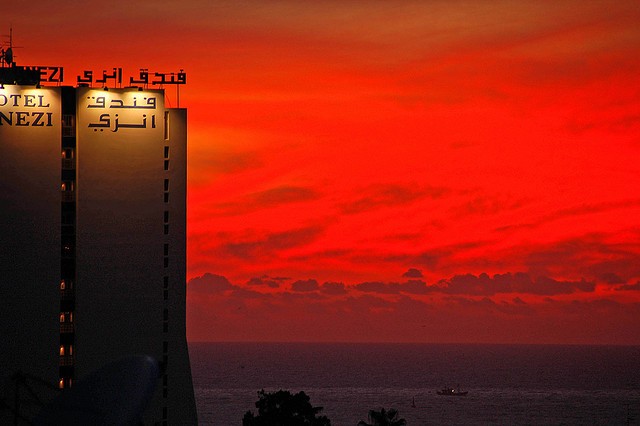 British holidaymakers, looking for winter sun breaks, are choosing destinations after checking the social media site Twitter for the most talked about resorts and cities.
For the first time holiday experts found Britons to be selecting places based on what is trending on the social networking site, Daily Mail reports.
The researchers at TravelSupermarket found that not only were two of the most popular holiday destinations for UK holidaymakers in Morocco; they were also the favourite trending "holiday" words on Twitter.
According to Mirror, the researchers further found that Moroccan cities of Agadir and Tangier became the main draws due to the short distance in flights from the United Kingdom to North Africa. After a direct flight was introduced from the United Kingdom to Agadir, site searches increased 226 percent as compared to the same time previous year.
It must be mentioned that even though Miami in the United States is not among the top 5 most searched cities, mentions of the Floridian city on Twitter are up by 800 percent on a year-on-year basis.
"Social media is changing the world all the time. We've identified the top ten up and coming winter sun destinations for people who want to try something new this season. Our findings highlight that it's not so much the destination you visit but the experience it can offer and how people can make the most of it," said Bob Atkinson, travel expert from TravelSupermarket.
The procedure of assessment taken up by the travel comparison site included reviewing of the site data for uplifts in bookings and web searches and then comparing the outcomes against social mentions on Twitter. This is the first time that they have published the top 10 "on trend" holiday destinations for winter.
Twitter's Top 10 Destinations for winter escapes are as follows:
Agadir, Morocco
Tangier, Morocco
Abu Dhabi, U.A.E.
Colombo, Sri Lanka
Kuala Lumpur, Malaysia
Costa Rica, Central America
Miami, U.S.A.
Seychelles, Indian Ocean
Antigua, Caribbean
The Bahamas