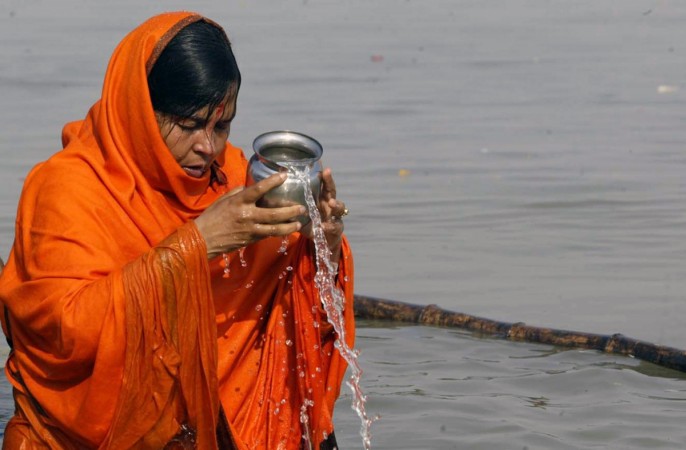 Twitterati has ridiculed Water Resources Minister Uma Bharti for blaming atheists for the last year's Uttarakhand flood.
Bharti claimed that defecation by non-believers near the holy temple was the prime reason behind the flood and devastation in the state that killed over 6,000 people.
During a meeting with experts from Dehradun's Himalayan Institute of Glaciology and Forest Research Institute about the reconstruction of the holy shrine Kedarnath, Bharti came up with an amusing reason behind the 2013 devastating flood in Uttarakhad that destroyed the Kedarnath temple.
"As time passed, atheists came here, mainly for business purposes. This resulted in nature's fury at Kedarnath in 2013," Bharti said, adding that although cloudburst and torrential rainfall caused the natural disaster "but the underlying reason was human excretion."
Her "intellectual" conclusion of the Uttarakhand flood was laughed at by Twitteratis who also ridiculed the government for making her the Water Minister.
Uma Bharti's defecation theory for Kedarnathji Flood disaster is laughable but u should laugh at those who made her water minister

— Amit Kumar (@amitkumarz) September 17, 2014
World is yet to realise d power of human excreta. Ur crap has the power to cause floods No wonder Modiji said Toilets b4 Temples #UmaBharti

— Yogi Jihadnath (@naqui_s) September 17, 2014