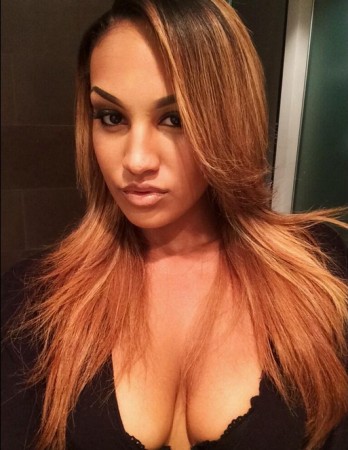 Just a few months after the world went slack-jawed over a sexy mugshot of Jeremy Meeks, blue-eyed felon who was arrested during a gang sweep and faced multiple felony charges in Stockton, California, a glamour model is vying for the dubious title of the "world's hottest mugshot".
Following the arrest of 22 year old model Angela Coates for disorderly conduct in Georgia last month, her mugshot has gone viral trending with #PrisonBae, with hundreds of Twitter users commenting on her good looks and even offering to pay her $360 bail.
The mugshot of Coates, a former Jet Magazine 'Beauty of the Week', was compared to a 'beauty pageant entry form' by Twitter user Uncle Chido, while The Great Gladney said, "I don't think Angela Coates went to jail. Look like it's a before and after salon shot #IJS #PrisonBae lol". Devin Williams was just glad that there is a female convict to ogle on: "Finally we get a female convict crush. Angela Coates".
Some users even suggested to kickstart fundraising to get the model released from jail. "We have to open a kickstarter account to make angela coates' BAIL money and lawyer fees,' tweeted Slim Reaper.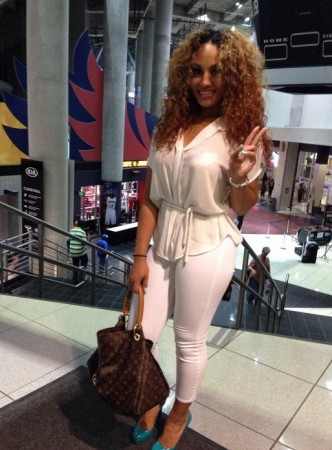 However, these extreme measures were not necessary, as she was released on the same night she was arrested, Coates tweeted on 17 September: "I was released the same night lol this shit is straight comedy".
She found the reaction to her mugshot amusing, and posted "Y'all and this mugshot shit" following her release on 26 August
She also tweeted about her experience with the DeKalb County Police and said she realised that the stories of corrupted PDs are real. "That night made me realise that the stories of corrupted PDs are REAL. the way and reasoning for my arrest by Dekalb County PD were wrong."
While many came forward in support of Coates for purely superficial reasons, there have been a huge backlash against her too.
angela coates probably has 2 of her ex-boyfriends buried in her backyard but i still love her pic.twitter.com/p1UyGBIq8k

— slim reaper. (@dustyfootharry) September 17, 2014
Coates also tweeted about a woman who said, "bail her out n watch her clean house" and called her "a thief or gold digger".
Upset with the outcome of events, she took to Twitter to defend herself: "Police take advantage of their authority each and every day and people assume that since I am "attractive" that my life is perfect".
Being called a "gold digger" and people assuming that she is a "horrible person" just because she is beautiful has also gotten to her and she says, "So since I'm "hot" or "attractive" I'm a thief or a GOLD digger? Smh I hate this world."
She further asks the haters on the Internet why she is being tagged as a horrible person even though she is much more than just beautiful? "I design shoes my best friend was my dog who got killed I love Disney world and am very family oriented. I put my pants on just like you".