After Sonam Kapoor, actress Sonakshi Sinha is the latest victim of Twitter trolls. Sonakshi tweeted her opinion on the meat ban in Mumbai and termed India as "BAN-istan".
"This is a free country! Welcome to BAN-istan... I meant india.. Stupid autocorrect," tweeted Sonakshi.
While Sonakshi tried to oppose the government's decision of banning meat, Twitterati started cracking jokes on the actress as her father Shahtrughan Sinha happens to be a BJP MP.
The actress was also targeted for her tweet opposing ban on sale of meat as she had once appealed on Twitter to stop killing of animals. With series of jokes pouring in, Sonakshi hit back with fresh tweets criticising the trend of trolling celebrities.
Few days ago, Sonam Kapoor was also trolled on the micro-blogging site for her tweet on the same issue. Sonam shared a link on Twitter regarding the ban on meat and stated: "Our country is going to remain a 3rd world nation because of the intolerant misogynistic close minded few."
The actress was trolled for the use of terms like "Misogynistic" and "close minded" in regard to meat ban. Sonam started trending with several jokes on her knowledge of English. Later, the actress clarified that it was a general tweet and not exclusively on the meat ban.
Apart from Sonakshi and Sonam, several other Bollywood celebs have also become victims of Twitter trolls in the recent past. Popular stars like Hrithik Roshan, Alia Bhatt, Katrina Kaif, Anushka Sharma and many others suffered series of jokes on them, some funny and some rather abusive. Check out the list of Bollywood celebrities who got trolled on Twitter of late.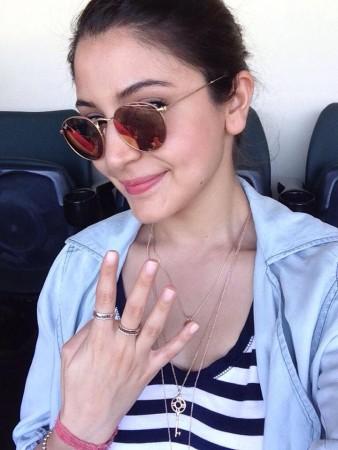 Anushka Sharma: The actress was trolled when she misspelt the name of late Dr APJ Abdul Kalam. Like many others, Anushka also expressed her grief at the demise of the former president of India and tweeted: "Very sad to hear about the passing of ABJ Kalam Azad . Loss of an inspiring visionary and a wonderful soul . May his soul RIP."
Later, Anushka deleted the tweet and made a fresh tweet but she again misspelt the name and finally she got the name right on her third attempt. However, by the time she got the spelling right, Anushka was bombarded with a series of jokes.
Katrina Kaif: The "Bang Bang" actress recently stated that she would get married after she or any of her films wins a National Award. This statement triggered a series of jokes on the actress as Twitterati suggested that Katrina would remain single forever if she sticks to this condition.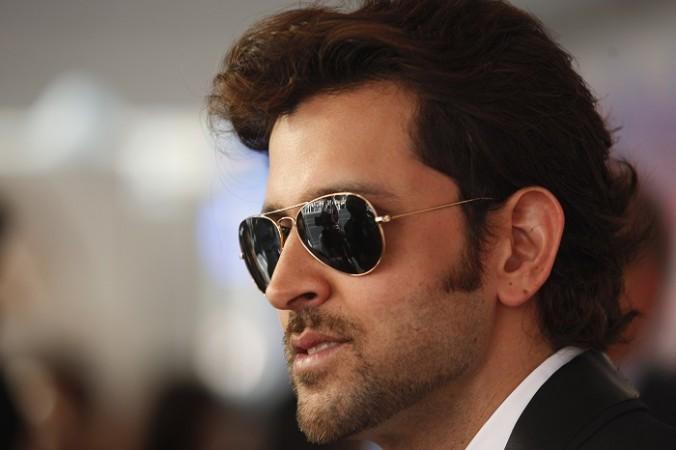 Hrithik Roshan: Twitter was flooded with jokes on Hrithik when the superstar shared a picture of a dress which appeared a combination of white and gold colours to some, and blue and black to others. The picture went viral in February, but Hrithik shared the same in May, which made him a butt of jokes for not being "updated" on the social media.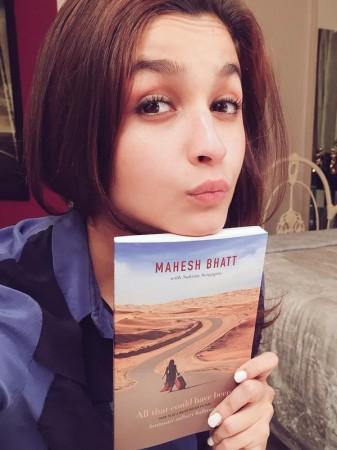 Alia Bhatt: This actress first became a butt of jokes after she addressed former Maharashtra chief minister Prithviraj Chavan as the President of India. She also called "Chavan" as "Chauhan" and Alia became victim to one of the biggest episodes of Twitter trolls. Just when, jokes on her started to calm down, Alia again started trending when she called Prithviraj Chavan as the Maharashtra CM, days after he had already resigned from the post.
Shruti Seth: She was trolled on Twitter when she criticised PM Narendra Modi's "Selfie With Daughter" campaign. Not only she suffered tons of jokes for posting the tweet, some of the trolls were highly abusive in nature.
Neha Dhupia: Like Shruti Seth, Neha Dhupia had also once slammed Modi government for bad roads and poor drainage system in Mumbai. And the outcome was similar as the actress was targeted as far as her Bollywood career is concerned.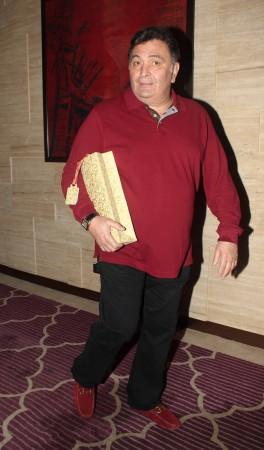 Rishi Kapoor: This veteran actor received a lot of criticisms after he shared a meme on Twitter, apparently making fun of Alia Bhatt's IQ and Sonakshi Sinha's weight. Although neither of the two actresses reacted harshly to the tweet, Alia and Sonakshi's fans could not stand it and fired a salvo at Rishi Kapoor on Twitter.
Sanjay Dutt: Sanjay Dutt is one such actor who comes frequently in news for his repeated paroles. Bollywood's "Munna Bhai" was trending on Twitter few days ago for his latest parole, granted int wake of his daughter's nose surgery. Twitterati trolled Sanjay Dutt terming him a "freelance prisoner" and also suggested that his house be renamed as Yerwada jail.