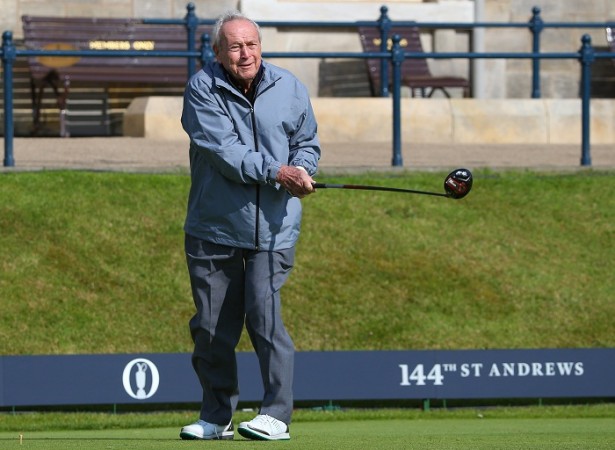 Golf legend Arnold Palmer took his last breath as an 87-year-old on Sunday. The American had been ill for around seven months. His health was reportedly continuously deteriorating leading to his death in Pittsburgh, Pennsylvania.
It was indeed a sad day for the sport, and former golfers including well known celebrities expressed their condolences. Present golfers like Tiger Woods took to the social media and paid respects to one of the golf icons.
Palmer, who was born in 1929, turned pro at the age of 26 in 1955. From there on, he won a number of titles, which started with the Canadian Open. The American won an incredible 62 PGA Tour titles besides other international events.
Those who followed the sport during the times of Palmer are bound to remember the incredible rivalry between him and Jack Nicklaus, who was shocked to hear about the death of his former rival.
Palmer also played an important role in what the sport of golf is today as he helped the game become popular, and got some TV deals done as well. It would not be wrong to state Palmer inspired many present golfers to pick up a golf club.
"We are deeply saddened by the death of Arnold Palmer, golf's greatest ambassador, at age 87," the US Golf Association said in a statement.
"Arnold Palmer will always be a champion, in every sense of the word. He inspired generations to love golf by sharing his competitive spirit, displaying sportsmanship, caring for golfers and golf fans, and serving as a lifelong ambassador for the sport. Our stories of him not only fill the pages of golf's history books and the walls of the museum, but also our own personal golf memories. The game is indeed better because of him, and in so many ways, will never be the same."
Twitter reactions