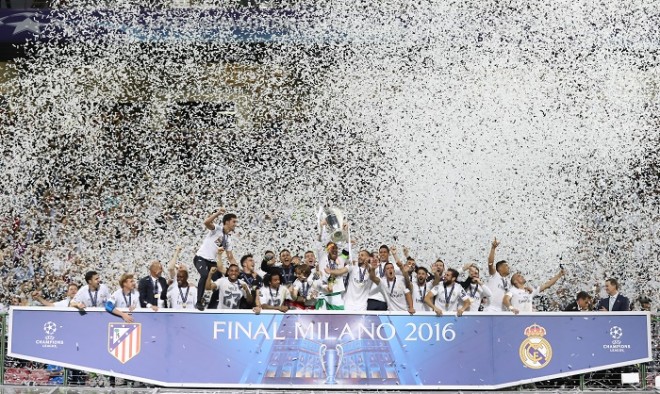 Real Madrid have now defeated Atletico Madrid twice in three years in the UEFA Champions League Final, this time to clinch their 11th title. San Siro was lit up on a Saturday evening by two heavyweight teams right until Juanfran missed that penalty in the shootout and gave Cristiano Ronaldo a chance to finish things of in style.
After 90 minutes, one would have thought, what if the game started running on the same track from two years ago? But that did not happen. All 22 players showcased their grit and the neither side could score in extra-time.
It all came down to the penalty shootout, where a hero can turn into a villain, or vice versa. Juanfran missed a penalty in the shootout but there was no reproach from the Atletico Madrid fans at the Stadium. They supported their team as the players broke down in tears.
Meanwhile, Cristiano Ronaldo became the fourth player to score in two Champions League finals, after Lionel Messi, Samuel Eto'o and Raul Gonzalez.
After a cracker of a final, Twitter reacted to Real Madrid clinching their 11th Champions League title. Let us check some of those tweets: