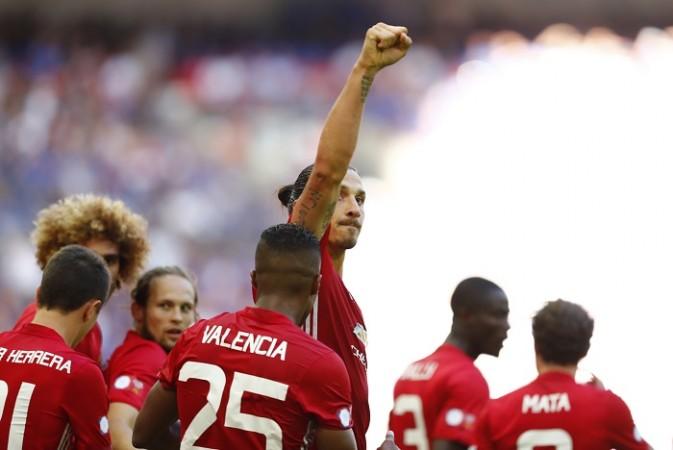 The stage was set for Zlatan Ibrahimovic to shine on his first competitive match for Manchester United and there is no prize for guessing -- he did it in style. Ibrahimovic scored the winning goal for Manchester United against Leicester City in the FA Community Shield Final at the Wembley Stadium on Sunday.
Jesse Lingard scored an outstanding solo goal in the first half to put United in front but Jamie Vardy cancelled that in the second half from a Marouane Fellaini mispass.
The Red Devils claimed their 21st Community Shield title as they defeated Premier League champions in the final.
Jose Mourinho brings home the first trophy as the Manchester United manager. He was indeed happy with the way his men played on Sunday and the manager is confident that they will be able to do the same in the next edition of the Premier League, which is scheduled to start on Aug. 13, Saturday.
Twitter reacted after Manchester United lifted the FA Community Shield for the 21st time in the history. Let us take a look at some of the tweets: