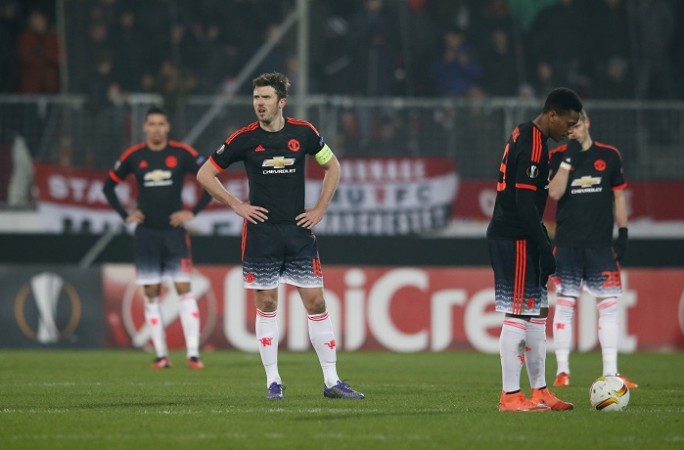 Manchester United supporters criticised Louis van Gaal after the 20-time English Premier League champions went down to Danish outfit FC Midtjylland in the Europa League.
United fans, who had paid an astronomical price to watch their team play against Midtjylland, started singing "We are f*****g s***" as the Red Devils were humbled by Midtjylland in their Europa League round of 32 first leg.
It also took very little time for the fans to take out their anger and disappointment on Twitter.
United have now lost 21 out of their last 39 matches in all competitions.
Manchester United showcased one of their most dismal efforts in recent times against an outfit who were only formed in 1999. FC Midtjylland played way better than a side that is apparently one of the biggest clubs in the world.
It has been one of those seasons for Manchester United fans, who will want to forget it as soon as possible.
#LouisvanGaalOut has already surfaced on social media, and it will be interesting to see how the United management will look into this issue.
Let us take a look at some of the tweets: