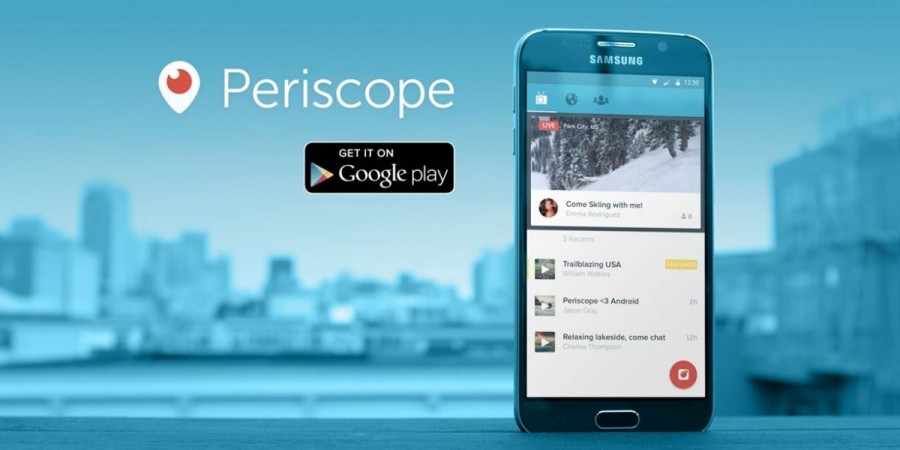 After launching video streaming app Periscope for iOS devices, Twitter has launched the same for Android smartphones and tablets. The free to download app will now take on rival video streaming app Meerkat on the Android platform.
The Apple edition of Periscope was launched at the beginning of this month and has recorded a whopping one million plus downloads.
Periscope offers live video broadcasting service via any smartphones or tablets. Users watching the live broadcast can show their likes via sending emoticons and messages.
The Android edition features the material-inspired design of Android 5 Lollipop along with detailed control over additional Push Notification settings, such as First Time Broadcast notifications (when somebody you follow on Twitter broadcasts on Periscope for the first time) and Share notifications (when somebody you follow on Periscope shares somebody else's broadcast).
The Periscope app also offers a Resume Notification option so that users can watch a broadcast from where they left off in case it gets interrupted by a phone call or message.
The app also can save replays without requiring the broadcaster to upload a file.
The official release reads: "When we started Periscope, we wanted to build the closest thing to teleportation — by providing users with the best way to start or watch a live video broadcast. As a small startup, our initial launch was limited to just iOS, but we've been working really hard to craft an experience that feels special on Android, yet still unmistakably Periscope. "
The Android app comes with a download size of 8.1MB and requires Android 4.4 Kitkat based smartphones and tablets for compatibility.
However the video broadcast might incur Internet bandwidth from your device.