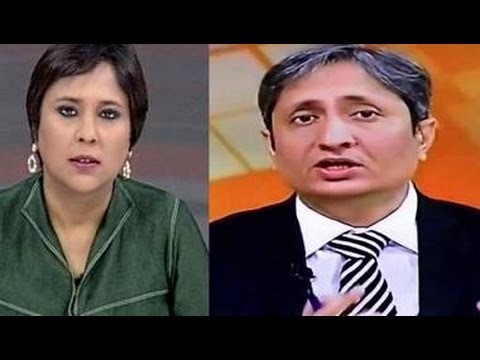 After hacking the twitter accounts of Rahul Gandhi, the Indian National Congress and Vijay Mallya, the group that identifies itself as Legion added two new victims to its list after on Saturday it hacked accounts of NDTV journalists Barkha Dutt and Ravish Kumar.
Apart from posting abusive tweets, the hackers also tweeted out Dutt's email address and password, and hailed its own actions, saying, "Long live the legion."
"We use twitter as a means to reach the public. We don't just hack twitter accounts. Go through the data and find out," the hackers said in a series of tweets posted from Ravish's account. The group also announced their next target as businessman and IPL founder Lalit Modi.
In response to the hacking of Twitter accounts of its journalists, NDTV tweeted: "Email, Twitter accounts of senior NDTV journalists have been hacked. Attempts being made to use emails out of context. We are asking relevant authorities, including courts, to take strong action."
Barkha Dutt and Ravish Kumar, however, unlike the other victims, did not individually respond to the hacking incident.
Though very little is known about the group, in one of its messages the group asked for support at sigaint.org. that ironically claims to provide email protection to journalists and activists from "dragnet surveillance" through the use of TOR network. But no direct correlation could be observed between the two.
Legion group may also relate to 'The Legion of Doom', a popular group of hackers that was active in the United States from the 1980s to the 1990s and then during the 2000s. But this connection also seems weak and non-conclusive.
After Rahul Gandhi's account hack, it was revealed by the Economic Offences Wing (EOW) that the accounts were operated from five countries -- Sweden, Romania, the US, Canada and Thailand. But nothing more was revealed.