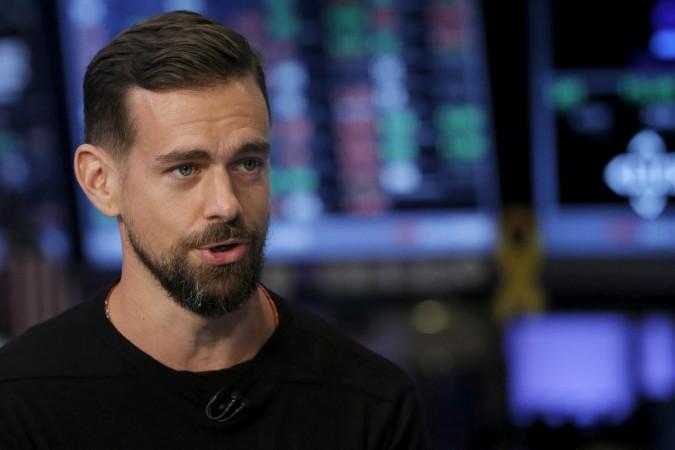 When Twitter CEO co-founded the microblogging site, he probably never thought that users of the platform would lash out at him one day. However, that is exactly what seems to be happening during his India trip and Dorsey has created an uproar online after he was photographed holding a placard, which read "Smash Brahminical Patriarchy."
The photograph was taken during a closed-door round-table meet between Dorsey and a group of women journalists, activists and writers, who are said to have discussed about Twitter experience in India. The image then made its way to social media, thus offending several Twitter users.
After the uproar, Twitter India issued a statement responding to the issue and said that the poster did not represent the views of the organisation and was, in fact, gifted to Dorsey by one of the Dalit activists.
"Recently we hosted a closed door discussion with a group of women journalists and change makers from India to better understand their experience using Twitter. One of the participants, a Dalit activist, shared her personal experiences and gifted a poster to Jack," Twitter said in a statement.
"It is not a statement from Twitter or our CEO, but a tangible reflection of our company's efforts to see, hear, and understand all sides of important public conversations that happen on our service around the world."
However, the damage had already been done with several users, including a few well-known personalities, lashing out at Dorsey.
"What a shame; How can people put such a hate poster and malign a community: @jack How can you as ceo of @twitter be party to this kind of hate? Shocking; this is @brahminphobia of the worst kind," tweeted former director of Infosys Mohandas Pai.
Here are a few other reactions
Why @jack? Yes, patriarchy is a major problem which women in India are pushing back on a daily basis to the best of their capabilities. Why align with any group? Disappointed. https://t.co/vKoxrbq1ds

— Chitra Subramaniam (@chitraSD) November 19, 2018
Appalled and astonished at the crude and offensive poster that is being held up.

It is a shame that the head of a social media company should do so.

Behavior like this is one of the many reasons SM needs to be regulated.

— Subhash Kak (@subhashkak1) November 19, 2018
Did your CEO @jack speak to others before agreeing to hold this hate filled poster?

— Bhanu (@bprataps1) November 19, 2018
This is a pure hate poster targeting an ethnic group. Does it not violate Twitter policies? Would @jack hold up a poster like this targeting Jews or Muslim mullahs or Church patriarchy?

— Sankrant Sanu सानु (@sankrant) November 19, 2018