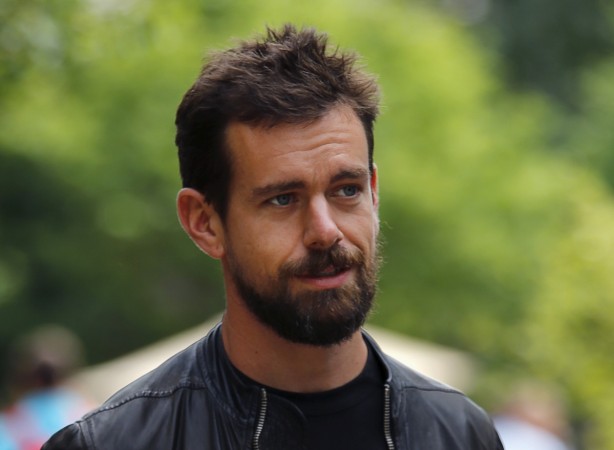 Twitter CEO Jack Dorsey confirmed late on Sunday that four top-level executives will conclude their journey at the micro-blogging social networking firm amid rising concerns over the company's growth. In a major executive overhaul, head of the engineering division Alex Roetter, HR head Brian Schipper, media head Katie Jacobs Stanton and product head Kevin Weil would step down from their respective roles at Twitter.
Dorsey decided to address the departures following inaccurate rumours from several media outlets, which said the executives were fired. Dorsey expressed his gratitude to all four executives, who "chose to leave the company" on good terms.
"All four will be taking some well-deserved time off. I'm personally grateful to each of them for everything they've contributed to Twitter and our purpose in the world. They are phenomenal people!" Dorsey tweeted.
The activities of the vacant positions will be undertaken by the company's existing employees, at least temporarily. COO Adam Bain will shoulder most of the load by taking responsibility of the revenue-related product teams, the Media team and the HR team. CTO Adam Messinger will handle the engineering team, Dorsey said.
Was really hoping to talk to Twitter employees about this later this week, but want to set the record straight now: pic.twitter.com/PcpRyTzOlW

— Jack (@jack) January 25, 2016
Twitter also plans to bring other executive changes, including hiring a new chief marketing officer and two new board members, a source familiar with the matter told Reuters.
Jason Toff, head of the standalone video app Vine owned by Twitter, also announced his departure to Google in a separate tweet on Sunday. Toff will be working at the virtual reality (VR) division at the world's largest Internet search engine.
"The decision to leave Vine was hard. I love the team, am so proud of what we've done and know there are incredible things ahead for them," Toff wrote.
Personal update! I'm joining Google to work on VR. So much exciting potential there.

— Jason Toff (@jasontoff) January 25, 2016
The change in the higher management is the biggest since Dorsey stepped in as interim CEO of Twitter in July last year to replace Dick Costolo. Dorsey, also the CEO of mobile payments company Square, was named CEO of Twitter in October last year, which raised several questions on whether he can handle both jobs effectively.
Ever since Dorsey, who also co-founded Twitter, returned last year, the company's stock has fallen nearly 50%. The company is now trading below its IPO price due to ailing growth of users on the platform.
Under Dorsey, Twitter has launched new features, including Moments, and replaced the star button with a heart to like tweets. The company also plans to lift the 140-character limit in tweets in the near future. During Dorsey's tenure, Twitter also laid off 300 workers and hired a new executive chairman, Omid Kordestani, a former Google employee, according to Reuters.
Twitter has more than 300 million users and witnessed sluggish growth last year against services like Instagram, which surpassed 400 million users last year.
Here are the departure tweets from the indivisuals:
After 7 incredible years, I'm moving on from Twitter. Next up: @elizabeth, @thirdweil, and some long trail runs. Also, GO TEAM! ❤

— Kevin Weil (@kevinweil) January 25, 2016
5½ years, 600,000+ miles, 20+ countries & many friends. Un grand merci, Twitter, for the adventure of a lifetime https://t.co/7xF7qDOToJ — Katie Jacobs Stanton (@KatieS) January 25, 2016