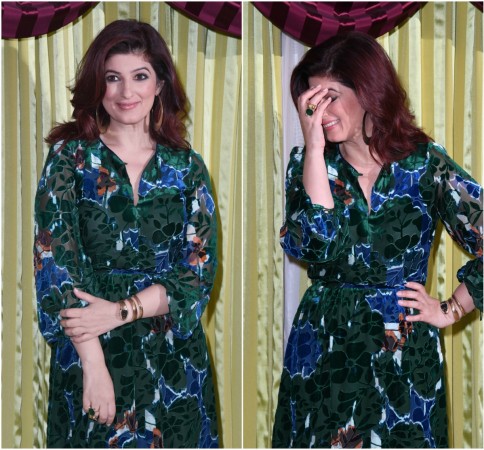 Twinkle Khanna may not have had a successful career as an actress but she has certainly been impressing and influencing people with her books. Her latest book 'Pyjamas are Forgiving' was recently released and has already become a hit among readers.
Twinkle has been receiving plaudits on social media from her readers. One such fan while congratulating "Mrs Funny Bones" as she is fondly called, tweeted that she was inspired by the book 'Pyjamas are Forgiving' that she now wants to write a book titled 'Bras are Punishing'.
"Inspired by @mrsfunnybones 's book #PyjamasAreForgiving I want to write a book titled #BrasArePunishing [sic]," the young girl, who appears to be a medical student from her Twitter bio, tweeted.
Impressed by her idea, Twinkle also replied, encouraging her to go for it. The fan's idea of the book seems to be inspired from the popular 'Free The Nipple' campaign. Originated from New York in 2012, this campaign challenges the general acceptance of the society for men to go topless in public but does not allow women to do so.
The campaign had gained widespread popularity and soon became a rage in India as well. A number of Indian female celebrities like Saloni Chopra and ex-Bigg Boss contestant Priya Malik had posted bra-less pictures to support the cause.