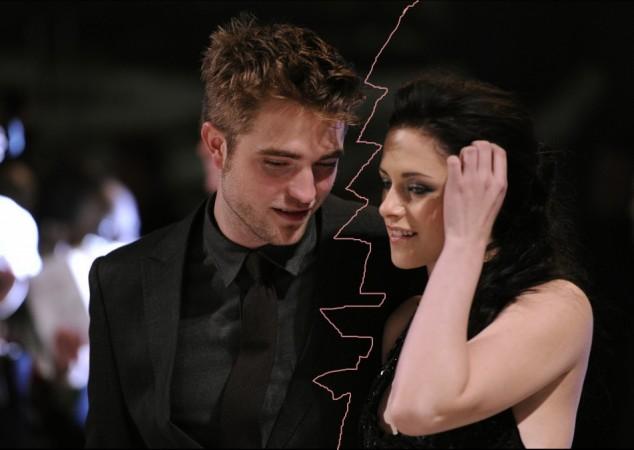 Twilight fame Kristen Stewart, who is dating co-star Robert Pattinson since the first installment of the series, publically apologised for cheating on him with a married director.
The 22-year-old starlet was recently caught cosying up with the "Snow White And The Huntsman" filmmaker Rupert Sanders.
The actress has apparently realized her mistake and is apologetic for hurting her boyfriend of four years. "I'm deeply sorry for the hurt and embarrassment I've caused to those close to me and everyone this has affected," Kristen told People magazine.
"This momentary indiscretion has jeopardized the most important thing in my life, the person I love and respect the most, Rob. I love him, I love him, I'm so sorry," she said in a statement on Tuesday.
Meanwhile, 41-year-old director Sanders, who is married to model and actress Liberty Ross, also expressed distress over the affair. "I am utterly distraught about the pain I have caused my family," he said. "My beautiful wife and heavenly children are all I have in this world. I love them with all my heart. I am praying that we can get through this together."
Kristen is apparently trying to win back Rob, who was said to be deeply shocked and devastated on learning about his live-in partner's transgression.
"Rob is in shock that Kristen cheated on him, he is absolutely devastated," a source close to the actor told RadarOnline.com. "But right now he doesn't want to say anything in public until he figures out what he's going to do."
"Catching her cheating is not at all what he expected from her," the source added.
Kristen's hopes are still alive that Rob will eventually forgive her and that the couple will get back together with the same love and trust they long shared.
"Kristen is pulling out all the stops with Rob, completely apologising and trying to make things right with him, but she is very confident that she is going to win his trust back," the source told the website.
In an earlier interview with Vanity Fair magazine, Rob had said, "There's a thing I've never got: That is, why do people cheat?" adding that "how you can keep two relationships going at the same time for long."
"I'm not the casual-affair kind of guy, if I choose to be with someone, it's because I really want it. When I have a relationship, I'm 100 percent into it," he added.