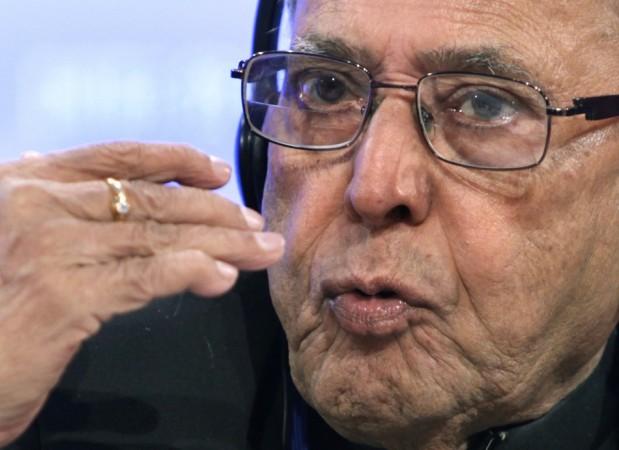 Finance Minister Pranab Mukherjee said that the controversial Lokpal Bill will be tabled in the Rajya Sabha for the debate on Monday before they put it to vote.
The debate on the proposed anti-graft body will be done for two days starting Monday.
In a hope to get its way with the Lokpal bill, the Congress-led UPA government has been having talks with the opposition political parties in the parliament. The government version of Lokpal bill drew lots of flak from the opposition, including its key allies over various provisions.
The Congress-led UPA government got its version of the Lokpal Bill passed through Lok Sabha in the last winter session as it enjoyed the majority. However, the contentious bill was vehemently struck down in the floor of the Rajya Sabha.
As many as 187 amendments were moved in the Rajya Sabha last year, which literally amounted to a totally different Lokpal Bill. However, the UPA government promised to ensure the passage of the anti-corruption ombudsman during the second sitting of the budget session and assured all the opposing ministers that it would come out with a tweaked version of the Lokpal Bill.
Accordingly, setting up Lokayukta is now an optional for states on the lines of the anti-graft watchdog at the Centre, which was mandatory in the earlier Lokpal format. However, the federal agency remains under the control of the government.
If the government failed to make Lokpal Bill a law in the ongoing session, it would come as a big setback for the UPA as Team Anna may set off a mass agitation against the Centre.
Anti-corruption activist Anna Hazare has been spearheading protest against corruption in India for a few months now. The Team Anna later decided to hold their horses for a while considering government's assurance to implement Lokpal in the second leg of the budget session.
However, the passage of much-debated Lokpal bill still remains uncertain.
Lokpal Bill Sticking Issues:
The Dravida Munnetra Kazhagam (DMK) and the Trinamool Congress National Congress Party (NCP), which are the key allies of the UPA government, as well as main opposition party Bharatya Janata Party (BJP), opposed the provision on mandatory setting up of the Lokayuktas in the states as they argued that it infringes the rights of the states.
Arun Jaitley, leader of opposition in the Rajya Sabha, wanted to remove the Lokayukta provision from Lokpal Bill under the Article 253 and place it under Article 252 so that creating the Lokyaukta will become optional. It is mandatory in the current version.
Jaitley, representing the main opposition Bharatiya Janata Party (BJP), also demanded the inclusion of the NGOs under the Lokpal purview and to keep private organisations out of its ambit.
On the other hand, CPI (M) leaders demanded that the Central Bureau of Investigation (CBI) be freed from the clutches of the government and make it an independent agency, thus letting it carry out a free and fair probe.