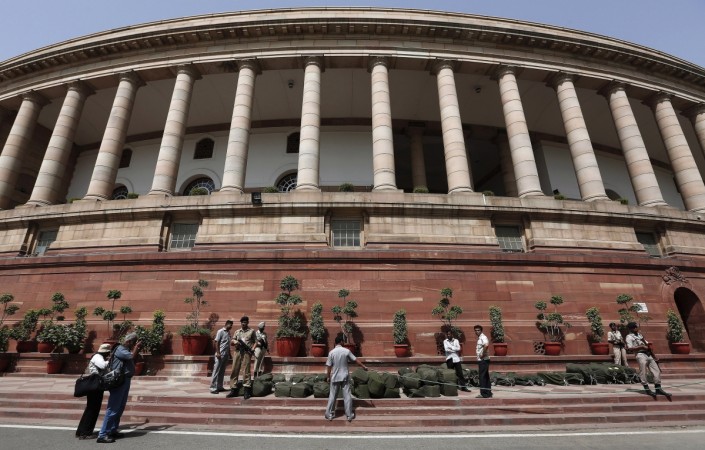 A sting operation by a television channel showed some Karnataka MLAs demanding crores of rupees in exchange for their votes in the upcoming Rajya Sabha elections, which will be held on June 11.
According to the Indian Express, India Today Television aired footage showing the four MLAs or their relatives negotiating amounts of Rs. 5 crore or above for supporting a particular candidate in the Rajya Sabha elections.
The Times of India reported that the Congress and the Janata Dal(S) are trying to win the votes of 12 Independent MLAs in Karnataka to secure one seat in the Upper House.
The channel claimed that Mallikarjun Khuba, an MLA from Karnataka's Basvkalyan constituency, demanded Rs. 5 crore from reporters who had posed as supporters of a Rajya Sabha candidate.
There are four seats in the fray, of which two are assured for the Congress, and one is assured for the Bharatiya Janata Party (BJP). The Congress has nominated two candidates – Oscar Fernandes and Jairam Ramesh — from Karnataka for the Rajya Sabha seats, while the BJP has nominated only one candidate, Nirmala Sitharaman.
For the fourth seat, both Janata Dal(S), whose candidate is BM Farook, and the Congress, which has fielded KC Ramamurthy as its candidate, will be in contest. The negotiations, which the sting has showed, pertain to the fourth seat.
Each candidate needs 45 votes to win. Congress is short of 12 votes while JD(S) is short of 10.
The channel showed another MLA, GT Deve Gowda, along with an aide negotiating a price of Rs. 10 crore for supporting the particular candidate, according to the Hindu.
"It is a conspiracy and it will be known if the media house is questioned," the Hindu quoted Deve Gowda as saying. He added that he would take the matter to court.