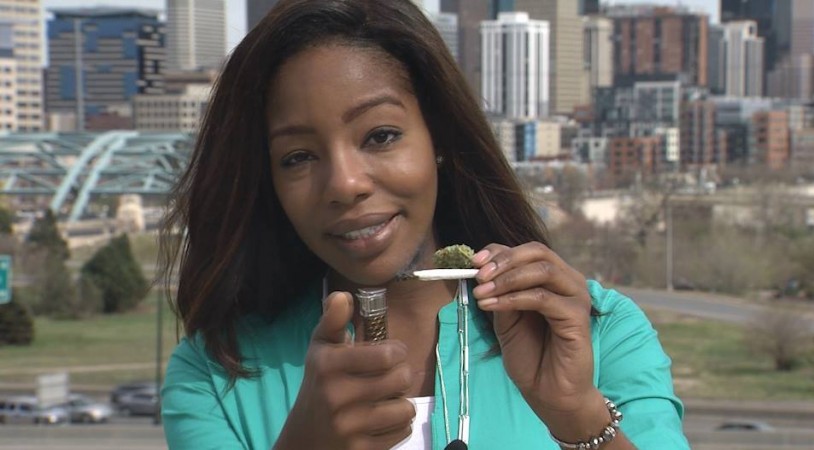 A TV reporter quit her job live on-air during the 10 pm newscast on Sunday claiming herself as the owner of Alaska Cannabis Club and demanded to legalise medical marijuana in the state.
Charlo Greene, KTVA-TV's reporter, said that the news channel had no idea that she was going to quit, or of her connection with the Cannabis club, according to Alaska Dispatch News.
She said on-air, "Now everything you've heard is why I, the actual owner of the Alaska Cannabis Club, will be dedicating all of my energy toward fighting for freedom and fairness, which begins with legalizing marijuana here in Alaska."
At the end, she walked off saying, "And as for this job, well, not that I have a choice but, f**k it, I quit."
When Greene walked away, the camera went to the main anchor who said, "Alright we apologise for that....we'll, we'll be right back."
Check the video below:
The Cannabis Club had recommended its Facebook followers to watch the news channel earlier in the evening, the Independent reported.
Meanwhile, Greene has started a campaign online – Indiegogo campaign – and wrote that she quit her job to redirect all her energy to end a failed drug policy that has destroyed many lives.
In November, Alaska will vote to decide whether to legalise marijuana for recreational as well as medicinal use, according to the Telegraph.
When Greene was asked why she quit her career this way, she told Alaska Dispatch News, "Because I wanted to draw attention to this issue. And the issue is medical marijuana. If I offended anyone, I apologise, but I'm not sorry for the choice that I made."
Meanwhile, The KTVA channel apologised to their viewers on Facebook and Twitter:
Viewers, we sincerely apologize for the inappropriate language used by a KTVA reporter on the air tonight. The employee has been terminated.

— KTVA 11 News (@ktva) September 22, 2014
Check the video below to see Greene's response on the incident: