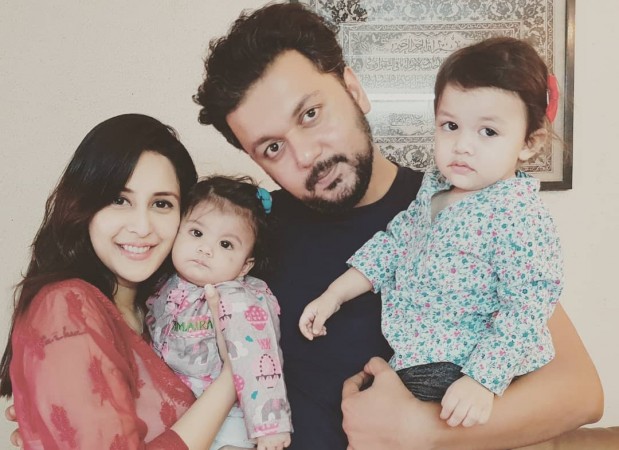 TV actress Chahat Khanna, who has filed for divorce from Farhan Mirza a month ago, has accused her estranged husband of sexual and mental abuse.
The actress, who is popular for her role in Bade Ache Lagte Hain, has revealed some shocking details about her troubled marriage.
"It was not just sexual abuse, I went through financial and mental abuse, too. The atmosphere in the house was driving me crazy. He would accuse me of prostitution and having an affair with a co-actor. He would make surprise visits on the set of my show (Qubool Hai) and create a fuss when I had to hug or even hold hands with my co-actor on screen. Once, he threw a fit after I received an invite for the same co-actor's housewarming party; he concluded that I was dating him," Chahat Khanna told Bombay Times.
She narrated how Farhan was least bothered about her health when she asked him to take her to a doctor after she complained about unbearable pain in her breasts. He ignored her pain and instead made sure to have sex with her to fulfill his sexual desires.
"Once, just a few days before my birthday, I felt excruciating pain in my breasts and told him that I needed to see a doctor. He refused initially, but then suggested that I consult the family doctor, who advised me to do sonomammography. Even then, Farhan didn't pay heed and said that the doctor knows nothing. When the pain didn't alleviate the following day, I pleaded with him to take me to the doctor. However, without showing any concern for my health woes, he told me that he wanted to have sex with me and made sure that he did. That's when I felt that he wouldn't care even if I died. But I had to live and be fine for my daughters. Then, I started finding out more about domestic violence. Since he would skim through my phone and internet history, he got to know about it and became alert."
She further added, "Farhan would always keep an eye on me. He even followed me from one room to another. I was not allowed to take both my kids together outside the house, as he knew that I would leave him. It was a solitary confinement of sorts. Every second day, I was slut-shamed. In fact, he even accused me of dating his own brother. During both my pregnancies, he would ask me if the babies were his. A day before and four days after the delivery of my second baby, he dragged me out of the house and asked me to leave. He also used to manhandle me during fights."
Chahat Khanna and Farhan have two daughters together - Zohar and Amaira. Leaving Farhan was not an overnight decision for her. She decided to end her marriage just two days before her birthday in July this year.
After she left her home, Farhan had claimed that she disappeared with her children. However, Chahat has refuted all the allegations against her and said, ""I was in touch with his family and friends, and he was aware of our whereabouts. So, how can he claim that we were untraceable? After staying in a hotel in Mumbai for a couple of days, we moved to Lucknow. Initially, I stayed at my lawyer's house, as he considers me his sister, and a few days later, I moved to another place. Within three to four days, I informed Farhan that I was in Lucknow. My family and I avoided his calls for a couple of days, because otherwise, I wouldn't have been able to get away from him. I stayed in Lucknow for a month-and-a-half and would often make video calls to him, to make him speak with our daughters.
I want a divorce, but he seems determined to not give me one. If that's the case, I will be his trophy wife, but I will not stay with him at any cost. I am not looking at getting married again, I am done."
Chahat said that Farhan wanted to separate her from her family but fortunately her parents returned for her.
No parents would tell their daughter, especially when she is married for the second time with two kids, to leave her husband. My parents did that to save me. My mom told me to run away from him because he wouldn't let me leave him. No mother in the world would say that," she said.
She further said that Farhan would threaten to commit suicide all the time, even at her parents' home which is also the reason why she couldn't leave him, as she was scared.