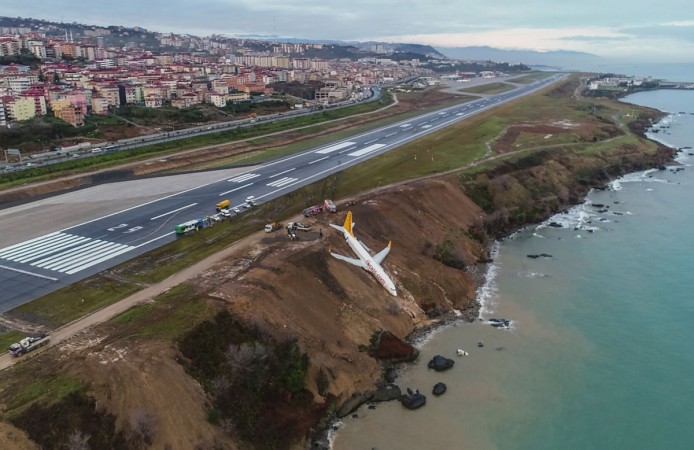 A passenger plane with 110 passengers on board was forced to land at an airport in Turkey on Friday, after a potential hijacker issued a bomb threat and tried to divert the plane to Sochi, where Winter Olympics opening ceremony was about to kick off.
A Pegasus pilot gave a signal that the Istanbul-bound Boeing 737 from Ukraine city of Kharkov was hijacked, after a passenger tried to divert the plane to Sochi with a bomb threat before it landed safely at Istanbul's Sabiha Gokcen Airport, according to state-run Anadolu news agency.
The Turkish air force scrambled fighter jets after a signal from the pilot, added the agency.
Habib Soluk, an undersecretary at the Transportation Ministry, told NTV news channel that no one was hurt in the incident and the suspected hijacker, a Ukrainian passenger, has been arrested upon arrival in Istanbul.
According to the Interfax news agency, a representative for the SBU said that the passenger, who attempted to hijack the Pegasus plane was "heavily drunk". He reportedly tried to enter the cockpit, demanding that the pilot redirect to Sochi.
The incident could raise security alert at the Sochi 2014 Olympics as the incident took place just moments before the opening ceremony kicked off. The Winter Olympics, which will conclude on February 23, is already under intense security following threats of terrorist attack.