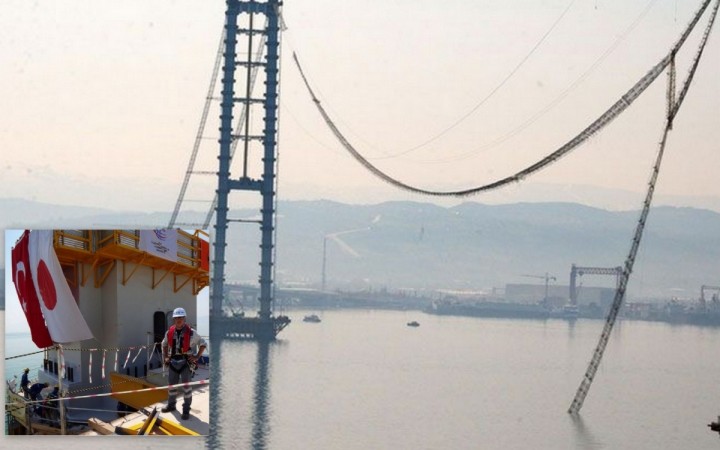 A guilt-ridden Japanese engineer reportedly committed suicide Harakiri-Style after an under-construction bridge collapsed in Turkey.
The deceased, identified as 51-year-old Kishi Ryoichi, left behind a suicide note claiming responsibility for the botched construction work of the bridge in the northwestern Turkish city of Yalova.
Turkish news outlets reported that the Japanese civil engineer killed himself Harakiri-Style. His body was discovered at the entrance of a cemetery in Yalova's Altınova district with slashed wrists and slit throat.
In the suicide note recovered from the site, Ryoichi said he was responsible for the severing of the rope that led to the bridge collapse and hence he was taking the extreme step.
The engineer was reportedly depressed after the bridge collapsed on Saturday, according to his colleagues.
Local reports state that the body was found by schoolchildren.
Ryoichi was working on the construction of a suspension bridge over the Marmara Sea that would connect İzmit province to the city of Yalova. The 3 km-long bridge, after its completion, would be one of the longest suspension bridges in the world.
However, the project suffered a major setback due the accident.