If you thought you are having a horrible 2017, make way for Kendall Jenner. In probably her worst year, the Jenner sister has landed herself in another lawsuit and she has Tupac Shakur to thank for it.
Kendall and Kylie had earlier this summer rung in another controversy when they decided to sell T-shirts with images 2pac and his rival The Notorious BIG on them for $125. Shortly after the T-shirts went on sale, the Jenner sisters were criticised and the merchandise was pulled down.
Also Read: Tupac Shakur murder: 5 theories about the rapper's death that continue to haunt
Though the sisters apologised in June for the T-shirts, the matter did not end there. The latest update suggests that the 21-year-old and her company are being sued by a photographer for using 2Pac and Big's photo without permission.
TMZ reports that New York-based photographer Al Pereira has filed a suit against the Kardashian clan member after discovering that the image used on the T-shirts was taken by him. He has submitted papers claiming that Kendall Jenner Inc had no rights to use the image which featured Tupac and Biggie with another iconic rapper, Redman.
For those of you who have not seen the T-shirt yet, it features an image showing 2Pac and his future rival Big posing together (taken before the rivalry began) with "Trust Nobody" written below. It is believed that The Notorious Big was responsible for Tupac's murder.
A pink image of Kendall Jenner runs over the archival picture.
This is not the only time this Jenner has landed in another legal tussle over the controversial T-shirt. The diva was sued by another photographer named Michael Miller, who claimed some of his photographs of Tupac were used by Kendall on a few other T-shirts without his permission.
The Notorious BIG's mother also called out Kendall and Kylie for being "disrespectful" towards the two stars.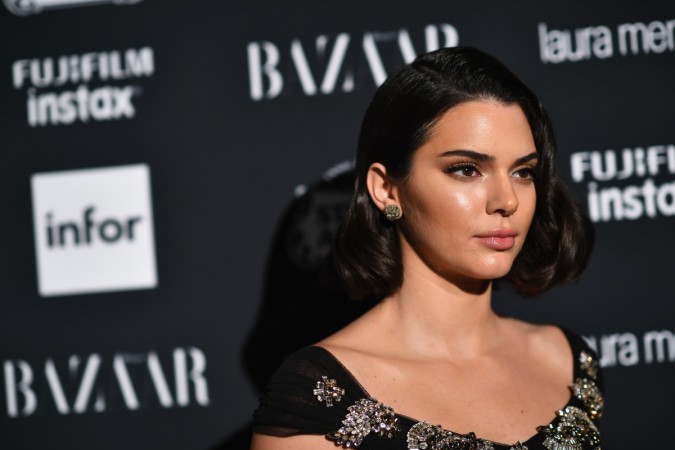 "The disrespect of these girls to not even reach out to me or anyone connected to the estate baffles me. I have no idea why they feel they can exploit the deaths of 2pac and my Son Christopher to sell a t-shirt. This is disrespectful, disgusting, and exploitation at its worst!!! [sic]" she wrote on Instagram.
Though the T-shirts are no longer available online, they continue to haunt the Jenner sisters.