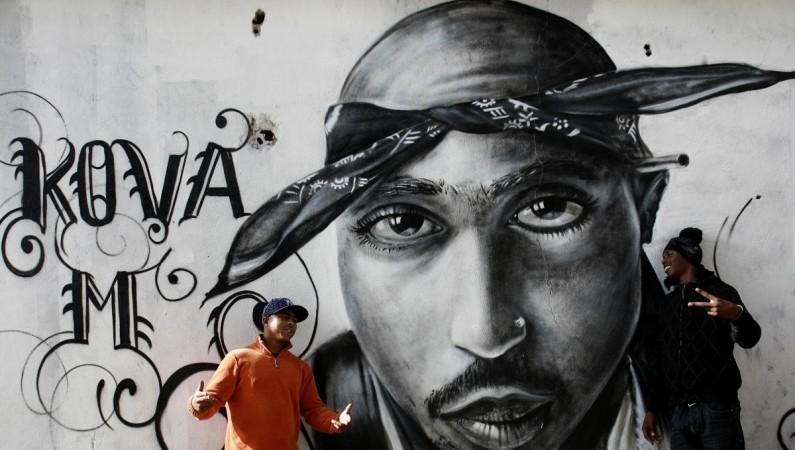 Tupac Shakur, the iconic American rapper, was shot four times in Las Vegas nearly 22 years ago. The shooter was never caught.
In an interesting turn of events, new evidence has emerged from a man identified as Michael, who claims to have helped the rapper fly out to Barbados. He has released a video of the private jet by which the rapper got away.
Michael's brother had allegedly helped Tupac fly out of America and start a new life in Cuba. Michael and his brother were security officers in the late 1990's for a political party called 'The Black Panthers', a movement in which Tupac's parents were involved in.
Michael alleged that he received an anonymous tip warning him about a bounty on Tupac. But even before the legendary rapper could leave the States, he was shot during an ambush on September 7, 1996. The rapper had also allegedly survived the shooting and battled for his life in the hospital for a week.
Michael and his security team made a donation to the hospital to put out the word stating that the rapper had died before anyone could get a whiff of Tupac's survival. Later that day Michael claims to have switched the body of the rapper with another.
On September 13, the news of the rapper's death was announced that he suffered internal bleeding from the wounds. But his former security claims to have switched the body and smuggled him to the airport.
The video produced by him shows activities inside the plane. There are two men talking near the cockpit but their faces aren't seen.
Michael talks about the entire experience, he said, "It was like an escape from prison. There were hugs and handshakes when we finally managed to get him to Barbados. We helped him escape and it was the best feeling. My brother then helped him get to Cuba."
The video was uploaded on YouTube, which has crossed over 250,000 views.