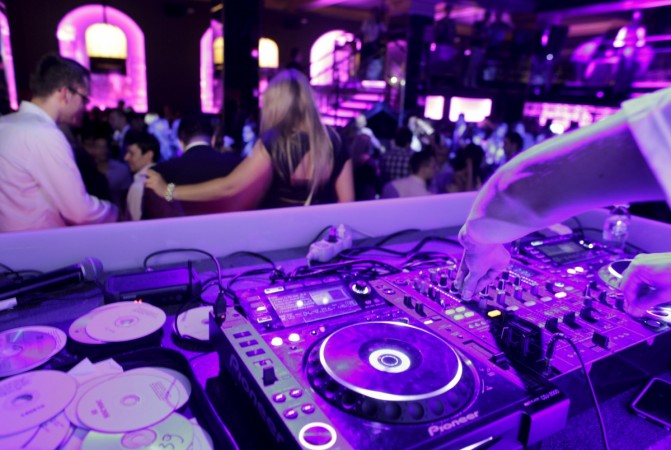 Tunisian government officials have shutdown a nightclub located in the north-east town of Nabeul after footage emerged of a DJ playing remix of the Muslim call to prayer during a music festival on Sunday, April 2.
Two European DJs reportedly played the dance remix of Muslim call to prayer during the Orbit Festival, which was held near the popular Hammamet resort. The event sparked controversy after a short video of it was shared online by one of the attendees.
The clip shows clubbers dancing to the tunes of the music that includes a dance remix of the call to prayer and it triggered an outrage on social networking sites, as the netizens started debating about it.
Also Read: Turkey police arrests suspect of Istanbul nightclub attack on New Year's night, say reports
The controversy immediately captured the attention of Tunisian government officials and the Governor of Nabeul, Mnaouar Ouertani, released a statement addressing the issue. "After confirming the facts, we decided to close this nightclub until further notice," he told Agence France-Presse.
The Governor even informed the media organisations that an investigation has started about the incident and the club manager has been taken into custody for further questioning.
"He has been detained for violation against good morals and public outrage against modesty. We will not allow attacks against religious feelings and the sacred," Ouertani added.
Meanwhile, one of the DJs, who played the offensive tune at the Orbit Festival stated his apology. "I want to offer my sincere apologies to anyone who may have been offended by music that I played at Orbit festival in Tunisia on Friday. It was never my intention to upset or cause offence to anybody," he said (via Guardian).
The organisers of music festival also apologised to the Tunisian government by releasing a statement on Facebook in French. Check out the complete statement below:
Dear friends,

First of all, we would like to thank all those who honoured us by their presence. Without you, ORBIT Festival 2017 would not have taken place. An event prepared with care and seriousness by an exceptional team.

Under the conditions in which Tunisia currently lives, our primary and ultimate goal is the image of our dear fatherland. Through this event, we wanted to give the image of a country in love with life, joy but also a country where it is good to live and without terrorist danger.

This incident can happen in any evening and any country. Dax J had no intention of provoking your anger or offending you. It is clear, after his apologies, that Dax J is sincere and has no reason to hurt our dear festival-goers. The sound of the call to prayer inspired it musically and found that tonality could touch us. Which was the case. But to take from a PEACE and RECONCILIATION point of view and above all a good faith from him, he did not think it could offend you. All this polemic created around this unexpected, dragged some people into the muddy and serious.

We thank Mr Sofiane for the trust he has given us and for his love for Tunisia, through all the events he organised in El Guitoune bringing together thousands of tourists and promoting Night Life in Tunisia. All our solidarity with you Sir.

We thank all the people who attended our Gig, which went very well with zero errors: Sound system at the top, Radiant lights and Organisation clean.

It is unfair that 20 sec of music mess up a whole 2-day event and prepared for long months.
We do not want to get involved in religious debates. Far be it from us to dirty the image of ISLAM, which remains a religion of Peace and Forgiveness.

So my friends, forgive, love you and do not forget that the Music is the answer.
.