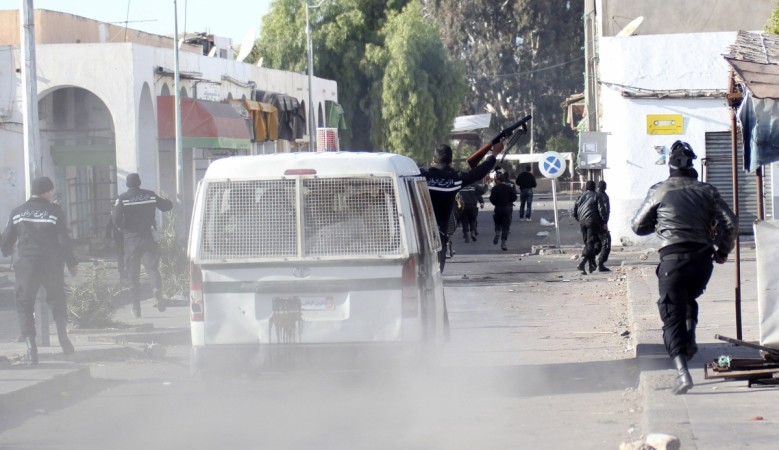 At least 26 people were reportedly killed in clashes between the Tunisian security forces and gunmen who attacked barracks in Ben Guerdane near the Libyan border on Monday. One Tunisian soldier, 21 jihadists and four civilians, including a 12-year-old girl, were among the dead.
The gunmen attacked a police station and military facilities early Monday, interior ministry spokesperson Yasser Mosbah told Associated Press.
Survivors among the attackers were reportedly arrested after the clashes ended.
"Police and army units killed 21 terrorists and captured six after police and National Guard posts as well as an army barracks in Ben Guerdane were targeted in coordinated attacks by armed terrorist groups," Agence-France Presse cited a joint statement of the defence and interior ministries.
This is the second such attack along Tunisia's border with Libya since Wednesday, when security forces killed at least five militants.
Vigilance along the region has been increased after the report that militants in Libya have been infiltrating into Tunisia after Feb. 18 United States airstrikes on an Islamic State camp on the outskirts of Libyan city of Sabratha killed several Tunisian militants.
In Mach 2015, at least 21 tourists and a police personnel were killed in a militant attack at the Bardo Museum in Tunis, while another group of militants killed 38 tourists, including Britishers, in an attack on a beach resort near the Tunisian city of Sousse in June.