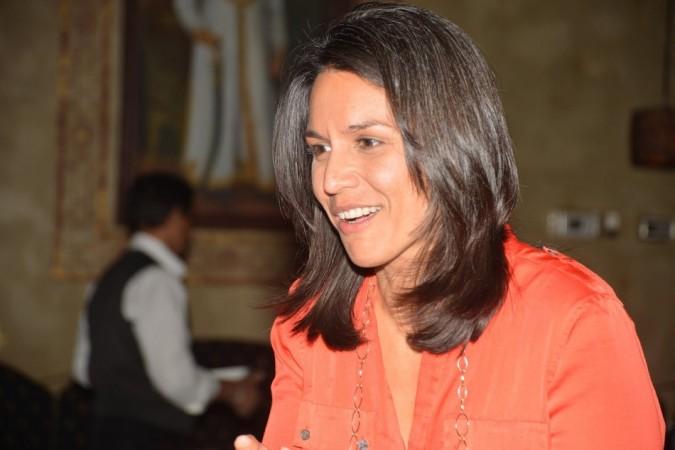 Tulsi Gabbard, the first Hindu American congresswoman who was sworn in as the member of the US House of Representatives, made history on Thursday when she took oath on sacred Hindu text Bhagavad Gita.
The 31-year-old US lawmaker was administered the oath of office by House Speaker John Boehner, reported PTI.
"I chose to take the oath of office with my personal copy of the Bhagavad Gita because its teachings have inspired me to strive to be a servant-leader, dedicating my life in the service of others and to my country," Gabbard said after the swearing in ceremony.
"My Gita has been a tremendous source of inner peace and strength through many tough challenges in life, including being in the midst of death and turmoil while serving our country in the Middle East," she added.
Born in Leloaloa, American Samoa, Tulsi is the first American Samoan, the first Hindu member of US congress and along with Tammy Duckworth she is one of the first combat veterans.
Tulsi is not Indian nor is she of Indian heritage. She had embraced Hinduism as a teenager. Her mother is a Caucasian Hindu, while her father is a Christian.
"I was raised in a multi-racial, multi-cultural, multi-faith family. My mother is Hindu; my father is a Catholic lector in his church that also practices mantra meditation. I began to grapple with questions of spirituality as a teenager," she said.
"Over time, I came to believe that, at its essence, religion gives us a deeper purpose in life than just living for ourselves. Since I was a teenager, I have embraced this spiritual journey through the teachings of the Bhagavad-Gita.
"...In so doing, have been blessed with the motivation and strength to dedicate my life in service others in a variety of ways," she said.