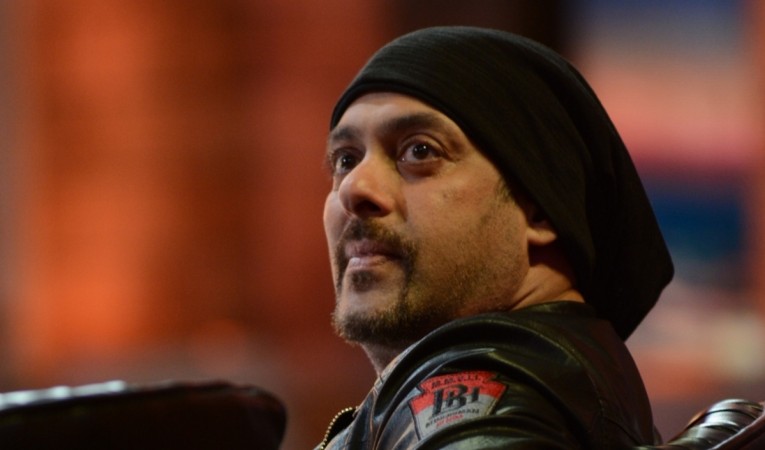 Salman Khan and the makers of "Tubelight" are reportedly upset with Chinese actress Zhu Zhu for apparently announcing her association with the film too early.
Zhu Zhu had recently shared a photo on Instagram revealing that she will play one of the female leads in the movie "Tubelight." Although the picture was immediately removed, it was already viral on social media.
It has been reported that the makers of "Tubelight" had a different plan of introducing the film's actress but Zhu Zhu's "over-enthusisam" irked Salman and his team a bit.
"They wanted to introduce her properly after the current shooting in Ladakh which goes on for another fortnight. Zhu Zhu was immediately asked to remove her picture with Salman in Ladakh which she had so happily and innocently posted. In her defence, she didn't mean to jump protocol because she didn't know what the protocol was," SKJ Bollywood News quoted a source as saying.
The source also told the publication that the Kabir Khan directorial will have two leading ladies; one of which is Zhu Zhu and the other will be an Indian actress. "They haven't signed the Indian actress opposite Salman yet because shooting with her will happen in the next schedule. Right now the entire focus is on completing the Ladakh schedule," the source added.
The names of certain actresses like Katrina Kaif and Deepika Padukone have been doing the rounds, suggesting that any of the two will be seen opposite Salman in "Tubelight." This is the third time that Salman and Kabir have collaborated after "Ek Tha Tiger" and "Bajrangi Bhaijaan." The film is slated to be released on Eid 2017.