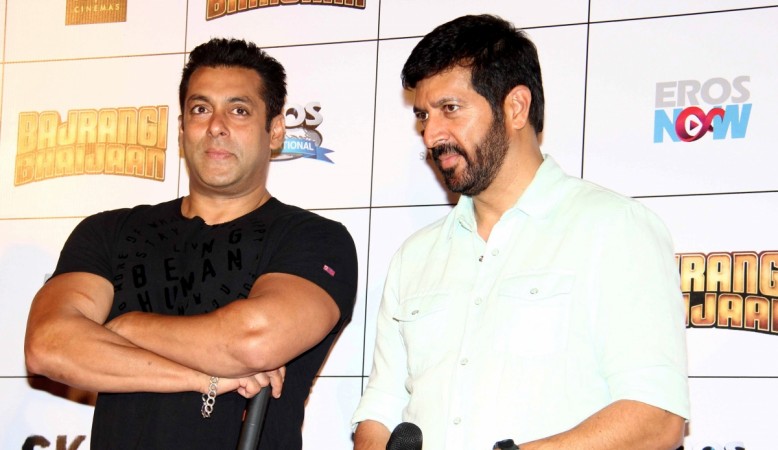 The leading lady fuss around Salman Khan's "Tubelight" has finally been settled. MTV VJ (China) and singer-actress Zhu Zhu will be seen romancing the superstar.
How do we know it's her? She had put up a photo with Salman on Instagram. Much after the media went to town with the post announcing her as the female lead of "Tubelight," Zhu took it off.
However, those interested should wait for an official announcement from the makers.
Here's all you need to know about Zhu:
From Beijing, she was born into an army family on July 19, 1984. She majored in electrical engineering, later pursued designing, did some VJ-ing and released a pop album before making a career in films.
Her debut film was "What Women Want," in which she had a tiny part to play. "The director told me even 
if I sucked, I wouldn't screw anything up," W Magazine quoted her as saying. Zhu has done at least a dozen films since then. Also, Zhu has the "Marco Polo" Netflix series to her credit, in which she essayed the role of Kokachin, the Blue Princess and Marco's love interest.
Zhu's work assignments are managed by Creative Artists Agency (CAA), just like Deepika Padukone's is. She dated Lapo Elkann, the CEO of Fiat Automobiles for a year until 2013, BollywoodLife reported.
Check Salman and Zhu's photo here.
What do we know about the film?
Salman is in Ladakh and met up with his little fans before kick-starting the shoot. Loosely based on the Sino-Indian war of 1962, the actor will be seen playing a man-child who is a slow-learner and has a tough time picking up hints. Sohail Khan has been roped in to essay his onscreen brother.
"It would also be the first time when Salman would play a 'special' role in his career where he doesn't do the usual or play to the gallery. Kabir has taken special effort to make sure that the character is presented sensitively in the film," an insider told DNA.
"Tubelight" is expected to release on Eid 2017 and is director Kabir Khan's third film with Salman after "Ek Tha Tiger" and "Bajrangi Bhaijaan."
Here are 10 photos, which prove Zhu is the perfect pick: