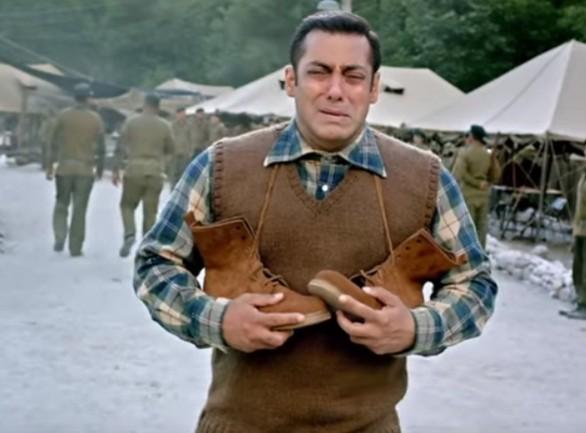 Salman Khan's latest movie Tubelight has become the new victim of piracy as the full film has been leaked online and download links are being shared on social media. It has become a common practice in the industry that a day after the movie release, the film becomes available on many websites.
Many illegal websites are offering free online streaming of the copy of movie, which is apparently of poor quality. The practice of uploading the copy of films online became a trend after downloading of movies from the web became a punishable offence. This not only affects the box office numbers of a movie, but also encourages piracy.
Superstar Salman Khan's film Tubelight, directed by Kabir Khan, was released on June 23. It is Salman's first movie of 2017. The film, however, didn't receive a good response on the opening day. The critics called it disappointing, while the audience gave a mixed reaction.
Some said Salman's emotional side touched their hearts, while others were extremely unhappy with the superstar's acting and the story execution. Tubelight is an adaptation of Hollywood film Little Boy, which didn't do well at the box office.
But it looks like Salman knows how to handle the negative reviews of his film. During a recent event, Salman was asked to respond to the lukewarm reception to Tubelight. He said: "The critics were really good. I was expecting minus 3 and minus 4 but they gave 1, 1.5 apparently, so i am very pleased, As per reports people are saying they cannot see 'Bhai' (Salman) crying. So I asked, are they (audience) laughing and the answer was "no, they are crying". So I said don't worry about it."
"As it is an Eid release, people have preconceived notions and plans to throw coins, sing and dance at the cinema hall. So they have gone to watch a certain film but get to watch another film," he added.
Watch the video to know Salman's response to Tubelight negative review: