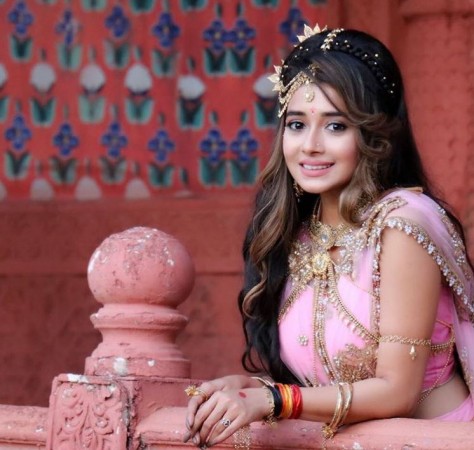 The internet is abuzz with television actress Tinaa Dattaa's recent bold photoshoot with naked model Ankit Bhatia. Given that Tinaa, who is best remembered for her role of Iccha in Uttaran, has always been portrayed as a kind and demure bahu clad in sarees on screen, her brave calendar shoot for Steaming Calendar 2018 left her fans in shock.
In the photo, Tinaa can be seen posing atop a butt-naked Ankit.
TV Recap 2017: Nia Sharma, Mouni Roy, Shama Sikander and others who flaunted their curves in bikini [PHOTOS]
While one must be wondering how both the celebrities shed their inhibitions during the photoshoot, Tinaa clarified that it was photoshopped.
"Oh, come on. We are in the age of photo-shop. That's exactly what has been done with Ankit in his picture with mine," she told SpotboyE, adding that, "Ankit was wearing something. Hence I was not uncomfortable."
Further, revealing how the shot was taken without Tinaa or Ankit getting uncomfortable, Ankit told the website: "Okay, so let me tell you that Tinaa Duttaa was supposed to hold me from behind and my butt would have been visible even then. In fact, we shot for that image- but it didn't look good enough. So, we dropped that idea. And then, the photographer Amit Khanna suggested that she climbs on my back."
Ankit further revealed that it was not an easy shot to take as both of them were shy as they didn't know each other and in addition to that, the concept was bold. But, once they started talking to each other they got comfortable and were ready to face the camera.
"And yes, exactly like Amit told you yesterday I wore a thong when Tinaa was around. But later, I did shoot in the buff. And the two pictures were superimposed," Ankit concluded.