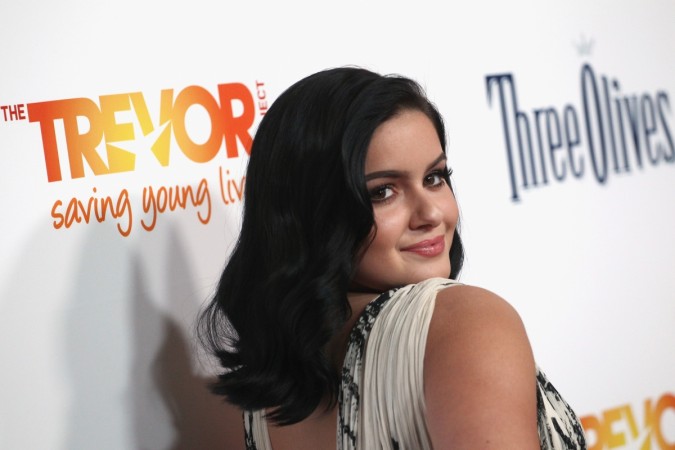 Modern Family star Ariel Winter has responded to a report stating that she follows a "super strict diet" which helped her in drastic weight loss. OK! magazine claimed that she is very particular about her food these days.
A source told the publication: "Ariel cuts out sugar completely and avoids carbs whenever she can."
The 20-year-old actress took to her Twitter account to deny the reports. She tweeted: "my friend sent me the funniest article that's apparently in OK about my 'super strict diet' and how I only go out to eat if it's healthy food and I don't allow sugar in the house.......HAHAHA I eat every carb possible and I make soft chocolate chip cookies every week..."
Winter is often in the news for flaunting her curvaceous figure on social media and internet trolls have targeted her more than once for flashing a bit too much skin. Instead of ignoring the haters, she has often chosen to talk about the need for body positivity for a celebrity who had to grow up in the public eye.
Previously, Winter had opened up to Us Weekly Magazine about being called 'fat' and a 'hooker' at age 13. Recalling her debut on the ABC hit comedy as a skinny 11-year-old in 2009, she said, "I was completely flat and would get ridiculed for that. I started trying to dress for my body and was called a slut or a fat hooker. It got even worse as I was turning 13, 14, 15. It really took so much of my self- esteem."
Mr Peabody & Sherman actress, who underwent a breast reduction surgery to reduce her size-32F chest in 2015, revealed how she stayed positive. She added: "I would say to myself, 'Do you really feel this way about yourself?' And the answer was always no."