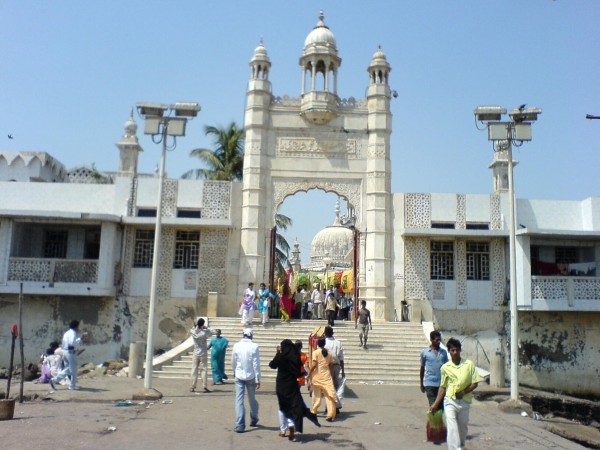 The Maharashtra government on Tuesday told the Bombay High Court trustees cannot ban entry of women into the mausoleum of the Haji Ali Dargah as they are administrators and cannot regulate religion.
The high court had asked the Maharashtra government's view on Feb. 3 on the ban imposed by the Haji Ali Trust on entry of women to the shrine. Maharashtra Advocate General Shrihari Aney was directed by a high court bench headed by Justice VM Kanade to state on Feb. 9 the Maharashtra government's stand on the public interest litigation (PIL) regarding the removal of the ban.
At the hearing on Tuesday, Aney, on behalf of the Maharashtra government, argued fundamental rights are above customs and traditions, reported ZEE News. He was quoted by India Today as saying trustees are only administrators and cannot regulate religion as per their interpretation.
The Bharatiya Muslim Mahila Andolan (BMMA) had, besides staging protests, filed a PIL against the trustees of the Haji Ali Dargah saying the ban was unconstitutional. BMMA co-founder Noorjehan Niaz said the trust banned entry of women into the mausoleum four years ago. However, they are allowed entry to other parts of the mosque, reported AFP.
Recently, the Maharashtra government had appeared supportive of entry of women into the Shani Shingnapur temple. Chief Minister Devendra Phadnavis, who had lent an ear to the women's group protesting against the patriarchal tradition, had come out in support of allowing women into the sanctum sanctorum of the temple.
Article 25 of the Indian Constitution allows an individual to freely practise their religion unless it affects public order, health and morality.