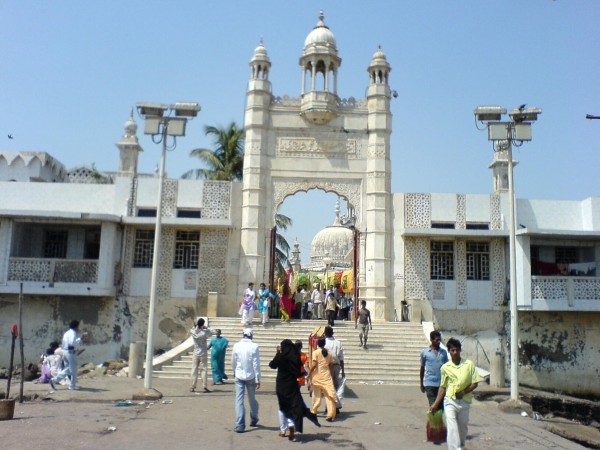 Activist Trupti Desai, who is fighting for equality of gender for access to places of worship, visited the famous Haji Ali Dargah in Mumbai on Thursday amid tight security. She entered up to the point where women are permitted and left.
Desai has given the trustees of the dargah 15 days to allow women into the inner sanctum, after which she said she would protest against their policy to bar women from the inner shrine.
"Today I entered Haji Ali dargah. I went till the point where women were allowed to go and offered prayers," Desai told ANI. "I prayed that women must be allowed to enter the inner sanctum like they did before 2011."
"We saw till where we are allowed and till where men go inside the dargah. The trustees should allow women inside in 15 days, or else we will protest," Desai was quoted as saying by ANI.
She did not attempt to enter the inner sanctum on Thursday.
All India Majlis-e-Ittehadul Muslimeen leader Haji Rafat Hussain challenged Desai to enter a Parsi temple after she entered Haji Ali. "She would not be able to enter the majar-e-sharif throughout her life. She was allowed to go where women are allowed to enter. I would also like her to now try and enter a Parsi temple, where only Parsis are allowed to go, as that would confirm the people that she is actually fighting for women's rights and not for publicity," he was quoted as saying by ANI.
Desai had earlier fought for permitting women into the inner sanctum of the Shri Shani Shingnapur temple in Maharashtra, and gained entry there after the Bombay High Court had backed women's entry into the temple.