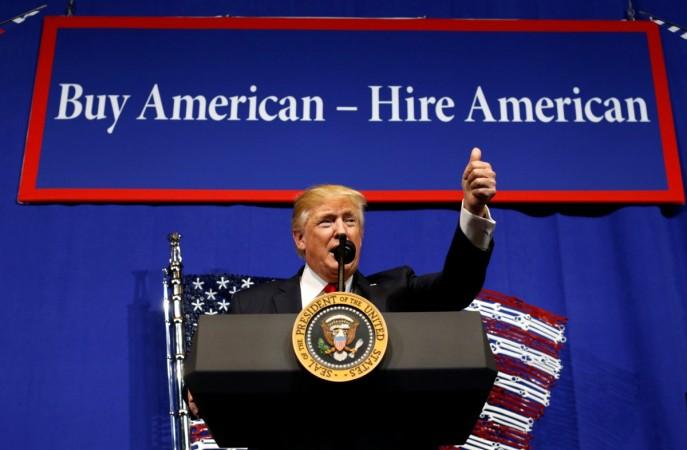 More than 500,000 Indian workers might be heading their way back home, post US President's stance of not extending H-1B visa as part of the "Buy American, Hire American" policy initiative. The move is said to affect the Indians and their families who are either currently working or waiting for the Green Card to stay in America.
The policy of buying American products and hiring only American individuals was part of Trump's manifesto during the Presidential elections in 2016.
With the horde of Indians that might be sent back home, India could benefit from their skills and talent, thanks to the new H-1B visa policy.
For instance, their return could help India move further ahead in IT and business. The change in the US policy could bring back not only Indians but also global ideas that can boost Indian economy.
As per current immigration laws in the US, foreign workers are allowed a three-year extension of their H-1B visa that is valid for only three years. At the end of six years, if there is an impending Green Card application that allows permanent residency to the workers, then there is a definite extension of the application till it is processed.
However, the new visa policy from Trump administration states that if the visa holder does not manage to obtain the Green Card by the end of six years, then the worker will have to leave the country till it is processed.
Interestingly, more than half of the total 85,000 H-1B visas that are issued annually by the US Government belongs to Indians workers.
With the rise in start-ups and the 'Make in India' initiative of the Indian government functioning effectively, the reverse brain drain could act as the pathway by which the country could get back the lost talents who moved West to live the American dream.