US President Donald Trump has reportedly decided to send his top diplomats and military advisors to Pakistan, following the Asian country's continued failure to put an end to terrorist groups on its soil.
US-Pakistan ties had taken a hit back in 2011, when then President Barack Obama had sent commandos inside Pakistan to neutralise the Al-Qaeda chief Osama bin Laden without informing the Pakistan administration or armed forces.
Now, US Secretary of State Rex Tillerson is set to visit Pakistan, and he will be followed by US Secretary of Defence Jim Mattis.
The duo will be accompanied by other US diplomats, who are expected to conduct a joint review over the existing terrorist groups and Pakistan's stand on them.
An official from Pentagon has stressed that Mattis' visit to Pakistan might not fetch any good results, and was quoted saying: "To this point, we have not seen any impact on military-to-military relations [between the two countries]."
This in line with Trump's comments from August, when he had said: "We have been paying Pakistan billions and billions of dollars [and] at the same time they are housing the very terrorists that we are fighting."
Pakistan's Minister for Foreign Affairs Khawaja Asif recently replied to that comment: "That is not the way you talk to 70-year-old friends."
He also said while confirming Tillerson's visit: "Instead of accusations and threats we should cooperate with each other for the peace in the region."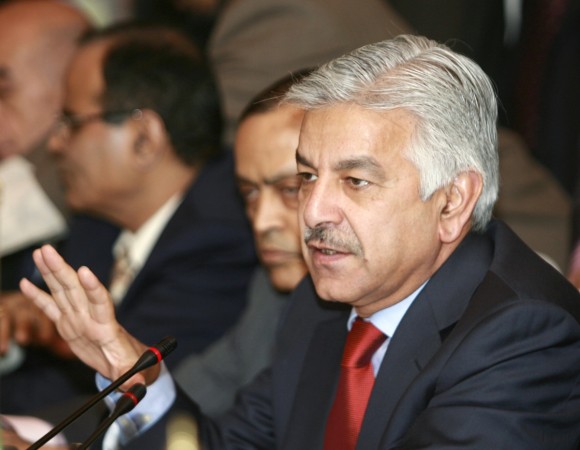 Asif also talked about the cordial meet between US Vice-President Mike Pence and Pakistan Prime Minister Shahid Khaqan Abbasi. "It was a very good meeting with the vice-president, Mike Pence, in September," he said.
Meanwhile, Pakistani officials have raised concerns over ambiguous messages they have been receiving from the Trump administration.
"There is a difference between links and support. Name an intelligence agency of any country that doesn't have links with such groups," said Pakistan Army's Major General Ghafoor while addressing a press conference at the Army Headquarters in Rawalpindi a couple of days ago.
Ghafoor's comments come in the backdrop of Mattis' criticism of Pakistan's apparent unwillingness to battle terrorist groups based within the country.