United States president Donald Trump has time and again spoken about his equation with Prime Minister Narendra Modi and said that the two leaders get along very well. While he insisted on this bond once again, he mocked the Indian PM for funding a library in Afghanistan.
Trump was at a press appearance at a cabinet meeting on Wednesday, January 2, and spoke about the India-funded library in the country. He said that Modi was "constantly telling me he built a library in Afghanistan," reported the Agence France-Presse.
"You know what that is? That's like five hours of what we spend," he added and wondered what the purpose of the library was. "And we're supposed to say, 'Oh, thank you for the library.' I don't know who's using it in Afghanistan."
It is, however, not known which project Trump was speaking about. India has committed $3 billion to help Afghanistan and has taken several initiatives to assist the nation. It is known to have built an elite high school in Kabul and the reconstruction of the Afghan parliament was also financed by India.
In addition, Modi had also promised to promote programmes "empowering Afghan youth with modern education and professional skills," said AFP.
During the appearance, Trump also spoke about how the US must limit the funds that it invests overseas.
Meanwhile, the partial US government shut, which began on December 21, continues. Trump and congressional leaders met on January 2, but failed to reach an agreement on the shutdown and the funds for the wall along the Mexico border.
Trump has been demanding that funds worth $5 million be sanctioned for the purpose, whereas the Democrats have offered to continue the current funding of $1.3 billion. The meeting was meant to convince the Democrats that the wall along the border was a requirement and that the funds must be released immediately for the construction.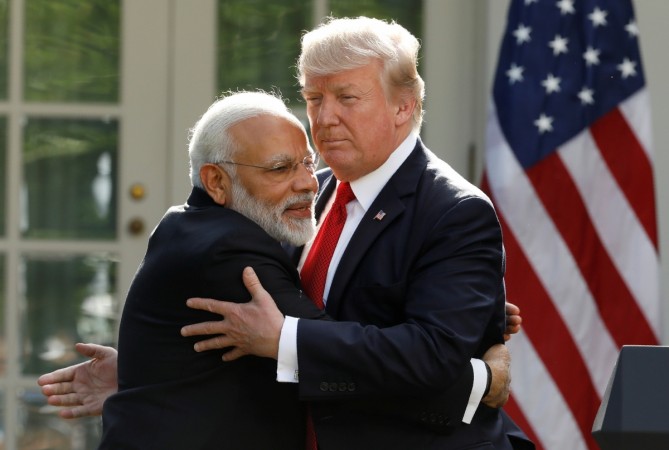 However, Democrats at the meeting reportedly cut off Homeland Security Secretary Kirstjen Neilsen's presentation and said that Trump needs to accept their offer. "It just was not a credible presentation," Reuters quoted Senator Dick Durbin as saying.
"We're asking the president to open up government," Nancy Pelosi added.
It now looks like the partial shutdown will continue over this weekend. Congressional leaders are likely to discuss the issue on Friday, January 4.