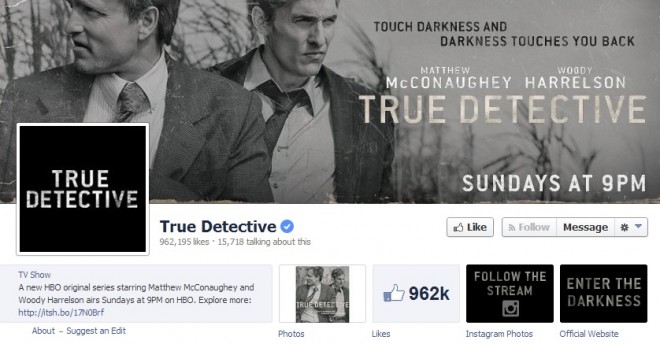 After much brouhaha, the lead cast of popular crime series, "True Detective" season 2 has been finalized. Colin Farrell has confirmed that he would be playing the role of one of the detectives.
"I'm doing the second series. I'm so excited. . .I know it will be eight episodes and take around four or five months to shoot. I know very little about it, but we're shooting in the environs of Los Angeles, which is great. It means I get to stay at home and see the kids," he told Sunday World.
It was earlier reported that Brad Pitt would be playing the detective but nothing has been confirmed.
Taylor Kitsch and Vince Vaughn are also rumoured to join Farrell but it is not confirmed yet. Report has it that Kitsch will play another detective while Vaughn will play corrupt businessmen.
A third detective is also suppose to join, and this time, the makers are looking for a female actress to play the part. The makers of the film are said to be considering actress like Jessica Biel, Brit Marling, Oona Chaplin, Kelly Reilly, Malin Ackerman, Jaime Alexander, and Rosario Dawson for the role.
Meanwhile, it is reported that the "True Detective" season 2 plot will follow the death of a shady businessman in the burgeoning metropolis.
"True Detective' will follow the death of Ben Caspar, the corrupt city manager of a fictional California city who's found brutally murdered and a potentially groundbreaking transportation deal that would forever change the freeway gridlock in the state. Three law enforcement officers from different cities and branches of the government are tasked with finding out who did it. They soon discover their investigation has much broader and darker implications than they initially thought," the summary of the series reads, according to Christain Post.
Creator of the show Nic Pizzolatto is yet to confirm the plot of the upcoming season.
Meanwhile, Elizabeth Moss is also rumoured to play the role of the third detective but she denied it saying that she has not been approached for the role. However, she did that she would love to be part of the show.
"For me as an actor who's been in this business for over 25 years, it's so flattering to be associated with that show, for anyone to think that I can be part of that show," she told The Wrap.