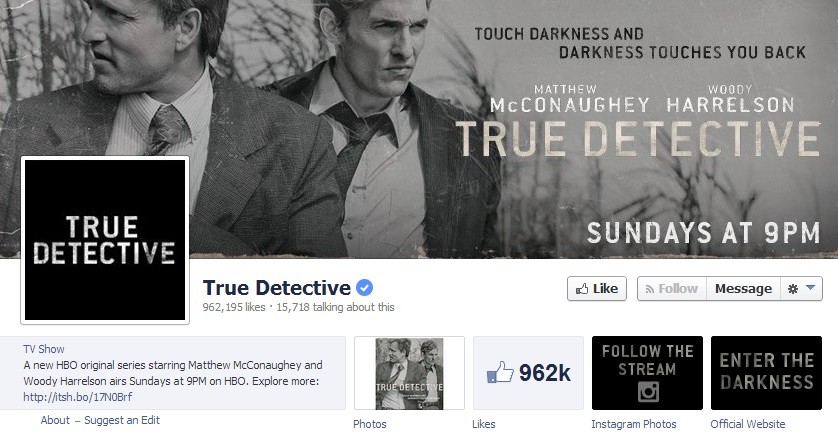 HBO has confirmed the addition of three actors in season 2 of "True Detective". and one of them is the original "mean girl", Rachel McAdams.
McAdams, who is confirmed to play the female lead, is also joined by Kelly Reilly, who played Mary Watson in "Sherlock Holmes: A Game of Shadows" and Taylor Kitsch of "The Normal Heart" and "X-Men Origins: Wolverine" fame.
The eight-episode season will revolve around a police officer Ray Velcoro, played by Colin Farrell who works in association with a criminal named Frank Semyon, played by Vince Vaughn, to untangle a conspiracy behind a murder. Their involvement in the second season of the drama series was revealed towards the end of September.
Farrell's character is described as "a compromised detective whose allegiances are torn between his masters in a corrupt police department and the mobster who owns him." Meanwhile, Vaughn plays "a career criminal in danger of losing his empire when his move into legitimate enterprise is upended by the murder of a business partner."
Although Canadian actor Kitsch had confirmed to Fox10 on 30 October that he would join the HBO show, the network confirmed the news on their Facebook page with the post "BREAKING: Rachel McAdams, Taylor Kitsch and Kelly Reilly join Colin Farrell and Vince Vaughn in True Detective Season 2."
English actress Kelly Reilly will play Jordan, a former D-list actress and wife to Vaughn's character, who is a full partner in his enterprises and ambitions.
Rachel McAdams will be Ani Bezzerides, "a Ventura County Sheriff's detective whose uncompromising ethics put her at odds with others and the system she serves."
Kitsch's Paul Woodrugh is a war veteran and motorcycle officer for the California Highway Patrol, who is running from a difficult past.
The production of the second season of "True Detective" is set to begin by this fall in California and the first two episodes will be directed by Justin Lin.
Meanwhile, there is also widespread news about HBO taking the hit drama series along with the fantasy fiction show "The Game of Thrones" to China. Time reported that HBO has inked a deal to allow Chinese online video service run by the tech giant Tencent to run the series, allowing Chinese viewers to legally stream HBO shows for the first time.