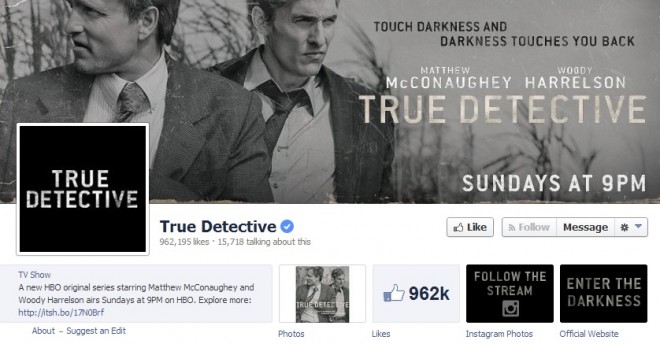 Fans of "True Detective" have a reason to rejoice as Matthew McConaughey, who played the role of Rust Cohle in the first season of the crime drama, has hinted that he is willing to come back for another season as well.
In an interview with Deadline, McConaughey said that he enjoyed the whole experience of making "True Detective" because there was a certain quality to the series. The writer was clear about where he wanted the characters to go, and this prompted McConaughey to sign up for the project even without reading the whole script.
"I read those first two episodes, and the quality was so apparent, and had such an identity to it that even without reading the final six episodes, I felt this was going to be hard to screw up," said McConaughey.
"I liked 'True Detective,' the whole series and the experience of making it, so much that I'd be open to doing another one now. At the time, I was looking at six months and not beyond that. I don't know of a feature film I'd sign for where I'm going to say, 'If this works, you've got me whenever you want me for the next three years,'" he added.
However, McConaughey also noted that he signed up for "True Detective" expecting to be a part of it only for one season.
"That was always how I saw it. One season, eight episodes, a finite beginning, middle and end, goodbye, look forward to watching it. If HBO had wanted an option on me for a Season 2 or 3, I wouldn't have done it. I wouldn't have walked into something where they could say, 'We've got you for the next three years'".
"The Dallas Buyers Club" actor also revealed that he was initially considered for the role of Marty, which was later played by Woody Harrelson. But McConaughey identified more with the character of Rust, a hyper-analytical homicide detective.
The casting details of "True Detective" season two is still under wraps. But showrunner Nic Pizzolatto revealed that there will be three leads this time around.
"Right now we're working with three leads and it takes place in California," Pizzolatto said during a "To the Best of Our Knowledge" podcast. "Not Los Angeles, but some of the much lesser known venues of California. And we're going to try to capture a certain psychosphere ambiance of the place, much like we did in Season 1."
While a number of people want McConaughy and Harrelson to return to the show, fans have also pitched Brad Pitt, Michael Fassbender and Cate Blanchett for the lead roles. The names of Joaquin Phoenix, Christian Bale and Josh Brolin have also been thrown in the ring.
There were also rumors of Jessica Chastain being at the forefront of the detective drama in the second season. But it was soon shot down.