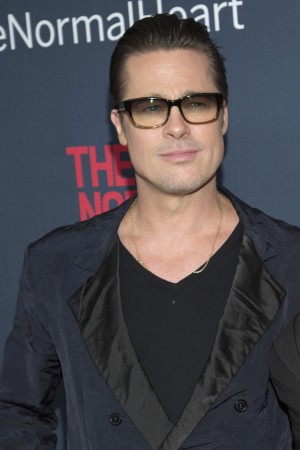 Buzz suggests that "True Detective" season 2 could have Brad Pitt in the main lead. Speculations regarding season 2 have been rampant since wrapping up of season 1. Apparently, the "World War Z" actor is working out the last minute details with HBO bosses, who helm the show.
Pitt has reportedly already given his nod for the show, however, he is still trying to work out his movie schedule to fit in the dates for HBO's hit series.
"Brad is already part of the HBO family and if commitments allow he will be part of the second season of True Detective. The quality of the scripts means the biggest A-listers in the world want the role, "Daily Star UK quoted a source.
It was previously announced that Matthew McConaughey, 44, and Woody Harrelson, 52 will not be reprising their roles . Since then speculations were rife as to who will take the lead in Season 2.
Pitt has previously appeared on TV in an episode of "Friends".
"True Detective" Season 1 followed the life of two police officers Rust Cohle and Martin Hart, who were given the responsibility to investigate Dora Lange's murder case. The show premiered in January 2014 and got a huge a fan following. It was highly appreciated by the critics.
"The dialogue is rich, colorful and provocative, adding to the gothic sensibilities of the series. Director Cary Joji Fukunaga makes great use of the Louisiana location, giving it as much importance to the story as the characters of Cohle and Hart. All the performances are superb, but those of McConaughey and Harrelson are in a class by themselves, " David Wiegand of San Francisco Chronicle wrote in his review.
Meanwhile, regarding the plot of "True Detective" Season 2, rumor has it that it may not be a murder mystery but will be about a detective chasing after an elusive criminal.
"True Detective" Season 2 is set to premiere in 2015.