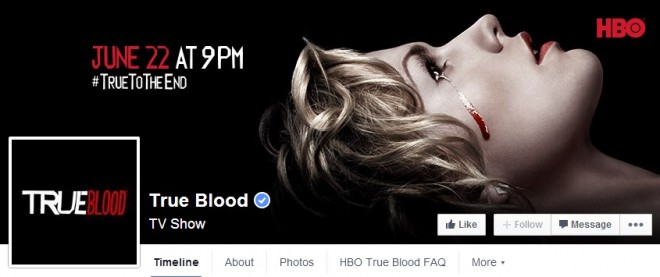 The events in Sunday's episode of "True Blood" have once again sparked rumors of former lovers Sookie and Bill coming back together in the final season of HBO's vampire drama.
The episode saw Sookie and gang visiting St. Elise, where she visits the house of the dead girl and reads her diary. The dead girl's diary entry reminds Sookie of her romance with Bill, and she later visits her former lover without Alcide's knowledge.
"In the final season, we're telling a more personal story," executive producer Brian Buckner told TVGuide. "We're going back to the original promise of the show: Bill and Sookie. People are going to be very surprised about the way we get there. There's romance, sadness and resolution."
While a section of fans are hoping for Bill and Sookie to end up together, Stephen Moyer, who plays Bill, isn't too hopeful of such a scenario.
"What Bill did was open up something inside her that she had never had before. He was the key to a new world for her. And maybe that's all he was supposed to be — a window into that world ..." he told TVLine.
"I don't think that there is a right or wrong answer. I think a bunch of people would be happy if that was the story and a bunch of people would be pissed off if that was the story," he added.
Synopsis of the upcoming episode, "Fire in the Hole," states that Sookie is hatching a dangerous plan, and "Pam looks to motivate Eric." A teaser for the episode shows Pam arguing with Eric, and asking him if he contracted the virus on purpose.
"The fight's over now, Pam," Eric replies.
Meanwhile, the highlight of Episode 2 was the sex scene between Eric and Jason. Although it was only a dream sequence, the scene has created a lot of buzz on social media.
Explaining why such a dream took place, Ryan Kwanten, who plays Jason, told TVLine that the dream was the result of Jason sensing that Eric was in trouble.
"Well, obviously, Jason has had these dreams before, with other vampires whose blood he's had. I mean, Eric's gotten himself into some trouble, and I think Jason sensed that," Kwanten said, adding that he is glad the sex scene turned out elegant.
"I certainly wouldn't have thought it would turn out elegant, but I'm happy about that. I don't think too many of Jason's scenes can be called elegant. I'll take it," he said.
Episode 3 of "True Blood" will air on Sunday, July 6 at 9 p.m. EDT.