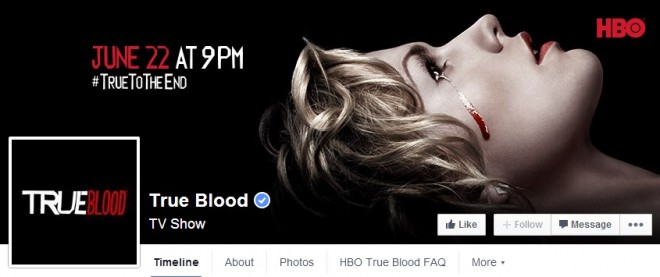 The seventh season of "True Blood" is underway, and ever since Joe Manganiello mentioned in a recent interview that no one is safe in the season, fans have been left wondering who will be next to bite the bullet.
Some even believe that Manganiello's character Alcide might be the next to die, and an insider told HollywoodLife that a number of characters will meet their unexpected deaths in the last and final season of the series.
"In the books they have Alcide Hervaux still alive, but the books and the show have not always been the same, and this season will prove that point on multiple occasions with one of the big things being Alcide being killed," an insider told the website. "The show is going to be pretty crazy this season and there [are] going to be several significant deaths happening."
Meanwhile, a section of fans are also worried about Eric's fate after several of them noticed Alexander Skarsgard's "True Blood" credits on IMDb only list episode two of season seven.
However, Michael Ausiello of TVLine clarified that it is a mistake, and hinted that there will be a lot more of Eric in the coming episodes. "And if you're a fan of Eric-Pam, then you're going to love the July 20 episode. I've got two words for you, one of them is 'trip' and the other is 'road'," he wrote.
Episode two of season seven saw Eric Northman and Jason Stackhouse making love in Jason's dream. Explaining the dream, Ryan Kwanten, who plays Jason, told TVLine that it was the result of Jason sensing that Eric was in trouble.
"Well, obviously, Jason has had these dreams before, with other vampires whose blood he's had. I mean, Eric's gotten himself into some trouble, and I think Jason sensed that," Kwanten said, adding that he is glad the sex scene turned out elegant.
"I certainly wouldn't have thought it would turn out elegant, but I'm happy about that. I don't think too many of Jason's scenes can be called elegant. I'll take it," he said.
The upcoming episode of "True Blood" is titled "Fire in the Hole," and the official synopsis of the episode states that Sookie will hatch a dangerous plan to take down the infected vampire, even as Vince and his army pose to be a serious threat.
Eric appeared to be in a really bad shape when Pam found him at the end of season two, and there is a possibility that he is infected. But the upcoming episode will see Pam offers Eric a compelling reason to return to Louisiana, and be the vampire he once was.