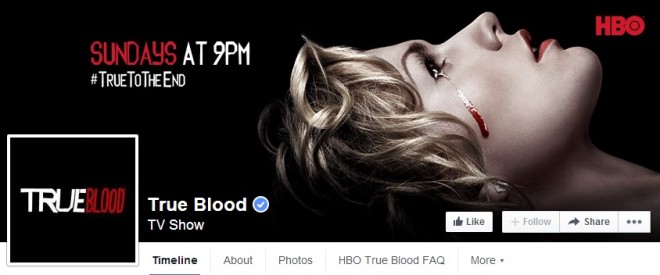 The curtain will fall on "True Blood" this Sunday, and viewers will finally get answers to a number of questions, including what's in store for Sookie and Bill.
HBO recently released a sneak peek footage from the upcoming episode, "Thank You," which shows Sookie asking Reverend Daniels if he knew what she was.
"World used to be a whole lot simpler, didn't it?" Sookie asks Reverend Daniels. "Till a couple of years ago we thought there was no such thing as vampires. Let alone werewolves, or were-panthers, or shape shifters like that."
"Uh huh," he responds. "Why do you think these sermons of mine are getting harder and harder to write."
Sookie doesn't think that Reverend Daniels understands and questions him about who she is. The reverend says she is a telepath, but Sookie reveals that she is actually a faerie.
The final episode will see Sookie thinking about her future without Bill, who has refused to get the cure after being infected with the Hep-V virus.
Here is what the official synopsis of "Thank You" states: "Sookie (Anna Paquin) weighs a future with and without Bill (Stephen Moyer). Eric (Alexander Skarsgard) and Pam (Kristin Bauer van Straten) struggle with their uncomfortable partnership with Mr. Gus (Will Yun Lee). Sam (Sam Trammell) makes a choice, while Andy (Chris Bauer) comes upon an unexpected inheritance."
Meanwhile, HBO programming director Michael Lombardo recently revealed why the show was ending, stating that the creative team was hitting a wall when it came to developing new storylines. And although the ratings were good, he noted that "the minute you feel you're airing it for the numbers we start questioning it."
"True Blood" is one of the highest-rated shows across the board for HBO, drawing over 10 million views per episode.
"Every season we sit down with the creator and say 'Tell us what the next year will be like.' And if there aren't exciting, unbelievable, undeniable ideas in the coming season, we're questioning," Lombardo told The Hollywood Reporter.
"And I think in the case of True Blood, it just felt like we had reached a place where the storytelling was hitting a wall. And to stay just because the ratings were strong felt not who we are and we needed, quite honestly, the money and Sunday night space for new shows," he added.