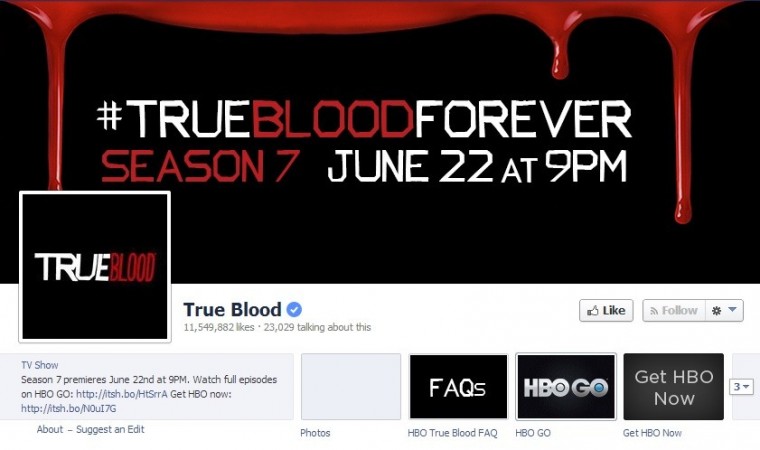 When season seven of "True Blood" returns next month, the vampire series will have a new villain – "Wolverine" actor Will Yun Lee, who will add to the drama in the town of Bon Temps, reported Deadline.
The final season of the series will focus on human-vampire relationships, and Lee's character of Gus will be that of a Texas based Japanese businessman who is out to seek revenge. It appears that Gus' entry into Bon Temps might have something to do with the death of another Japanese businesswoman, Ms. Suzuki, in the last season.
As fans of the series are aware, the short supply of Tru Blood, the synthetic bottled blood that allowed vampires to come out of their coffins, resulted in Governor Truman Burrell striking a deal with Ms. Suzuki to step up the production of the synthetic blood once again.
Burrell struck the deal claiming that he wanted to make vampires tax-paying citizens, but instead he and his team were tainting the bottles with Hepatitis-V, causing the deaths of a good number of vampires. Although Suzuki tried to contact the FDA to alert them of the problem, she was killed by Sarah Newlin before the task could be completed.
Gus could either be seeking revenge for the killing of Ms. Suzuki or for tainting the synthetic blood. In either case, Sarah is sure to be in trouble with Gus as she is involved in both the incidents.
The 10-episode season seven will also introduce Sarah's "Texas socialite" parents, the Crabtrees, and her angry sister Amber.
The focus of Sarah's storyline will be her relationship with her sister, and it will also explain why she became a vampire-hater.
At one point, Sarah and her sister had been advocates of vampires' civil rights.
Season seven of "True Blood" premieres June 22 at 9 p.m. on HBO.
Spoilers for season seven also indicate that Jason Stackhouse's decision to save Sarah in the previous season comes with a price, and Arlene will find a new love interest now that Terry Bellefleur is dead. Arlene's latest man will be Keith, a sexy rock and roll vampire who is in touch with his romantic side.
[ED:VS]