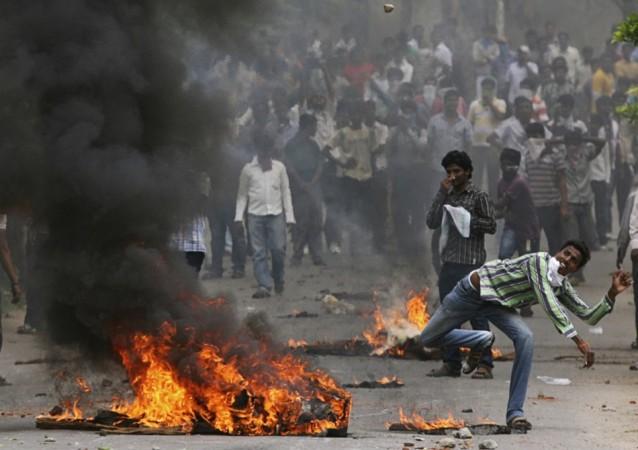 K.T. Rama Rao, a Telangana Rashtra Samiti (TRS) Member of Legislative Assembly, was highly critical of Prime Minister Manmohan Singh's statement that seemed to favor a consensus in the Telangana issue before action could be taken. The TRS leader said the Center had failed to note the democratic aspirations of people in the region.
"We totally condemn the attitude of Prime Minister Manmohan Singh and his statement made yesterday. The Prime Minister refuses to see the reality; he is in a state of denial is what we believe," said Rama Rao, according to a report in The Hindu.
Further, he also accused the Congress of unnecessarily complicating the issue and said the bill for the formation of an independent Telangana state could be passed in Parliament, if they and their allies supported the issue; the opposition, i.e., the Bharatiya Janata Party (BJP), have already pledged their support, he claimed.
Rama Rao also claimed that a consensus on the issue has already been arrived at, with approximately 30 parties providing letters of support and warned the Congress they could face the wrath of the Telangana people if they failed to accept a "just" demand.
When questioned on Saturday about his government's stand on the matter, Manmohan Singh said the issue was a complicated one and a decision could only be taken after reaching a consensus, so as to not create trouble in other regions.
The Prime Minister also said his government would work to find a practical solution all stakeholders could agree to.
Meanwhile, the Supreme Court, on Friday, issued a notice to the Andhra Pradesh government, seeking a reply on a plea claiming that normal activities and matters of administration in the state had been paralyzed due to the Telangana stir.